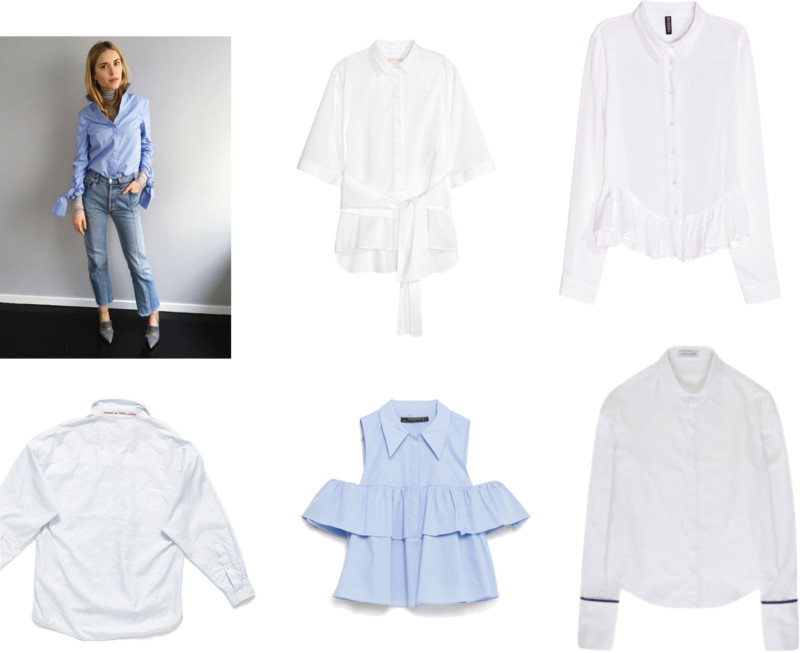 AFFILIATE FROM LEFT TO RIGHT SHIRT H&M RUFFLE SHIRT H&M 
SHIRT WITH EMBROIDERY RIKA OFF SHOULDER SHIRT ZARA 
LONG SLEEVE SHIRT ANNA QUAN
Jeg er helt vild med statement skjorter for tiden. Flæser, bindbånd og fine detaljer gør at du sagtens kan bære skjorten med jeans, uden at det bliver for kedeligt.
Den er nem at style og en tynd rullekrave inden under ser også fint ud.
Alle skjorte jeg beundrer kunne ikke komme med i dette indlæg,
men både Zara har lavet nogle flotte i Poplin og Asos har et godt og billigt udvalg, af dem med bare skuldre.
Se mere her.