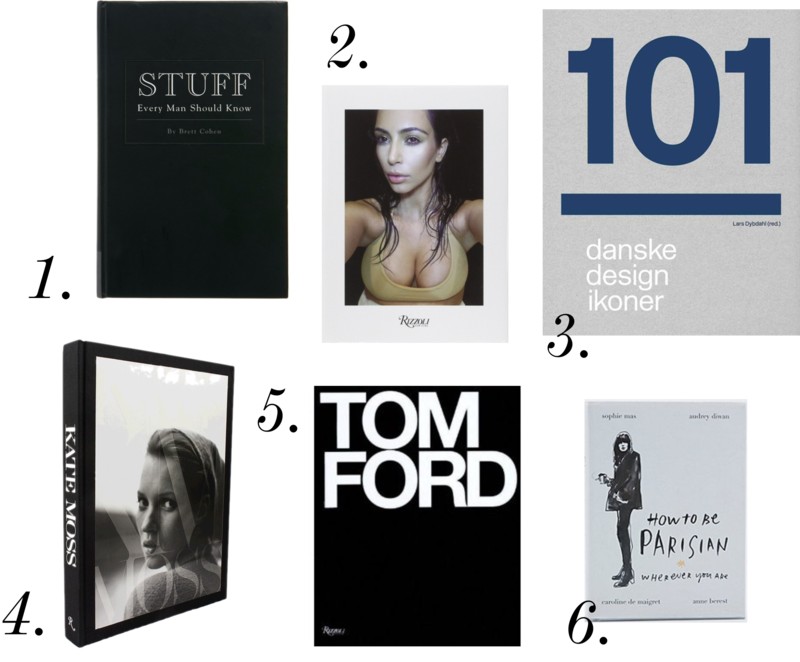 AFFILIATE 1. STUFF EVERY MAN SHOULD KNOW 85kr HERE 2. SELFISH 127kr HERE
3. 101 DANSKE DESIGN IKONER 399kr HERE 4. THE KATE MOSS BOOK 510kr HERE
5. TOM FORD: 10 YEARS 850kr HERE 6. HOW TO BE PARISIAN 100kr HERE
Jeg har ikke altid været en læsehest. Der står dog bøger på reolen, men ikke mange!
Disse ovenfor bøger fryder både dit kaffe bord og vækker dine visuelle sanser.
Desuden er det den perfekte gave til ham eller hende der altid har læst en bog færdig.
Kim Kardashian sneg sig på en eller anden måde ind blandt 101 Danske Design Ikoner og spørg mig ikke hvordan… Hun er virkelig en karakter jeg elsker/hader og en fascination i sig selv.
Sidst men ikke mindst har Rick Owens også lavet en smuk bog udgivet af Rizzoli, som kan købes her.
De bedste hilsner