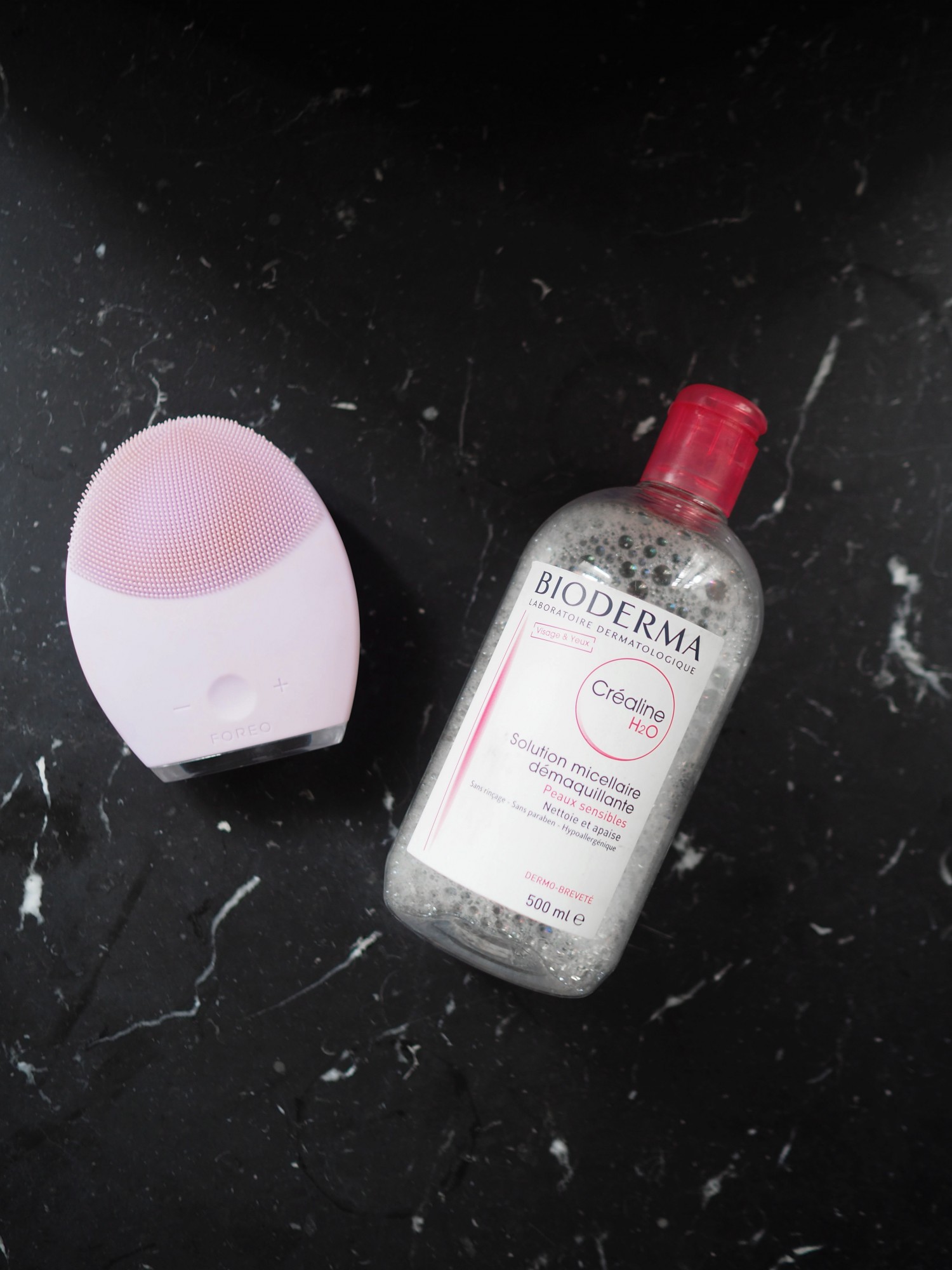 STEP 1: FACE WASH
You can forget all about clean and beautiful skin, if you think about skipping this step.
Cleansing and exfoliating your skin on daily basis is essential .
I like to swipe away all makeup leftovers with Bioderma before bedtime. It gently removes everything literally and leaves no no waterproof mascara under your eye.
Bioderma is a French drug-store product loved by many French women, makeup artists and has now become an indispensable part of my daily skincare routine.
Besides removing makeup, I like to exfoliate and cleans my skin deeply. Forget all about Clarisonic. The little silicone miracle leaves my skin super soft and radiant.
The Foreo Luna 2 gently removes dead skin cells, unclogs pores of dirt, oil and makeup residue.
What I love most about it, is that the silicone surface prevents bacteria growth and it's super easy to use.
It's by the way 100% waterproof device so you can use in the shower.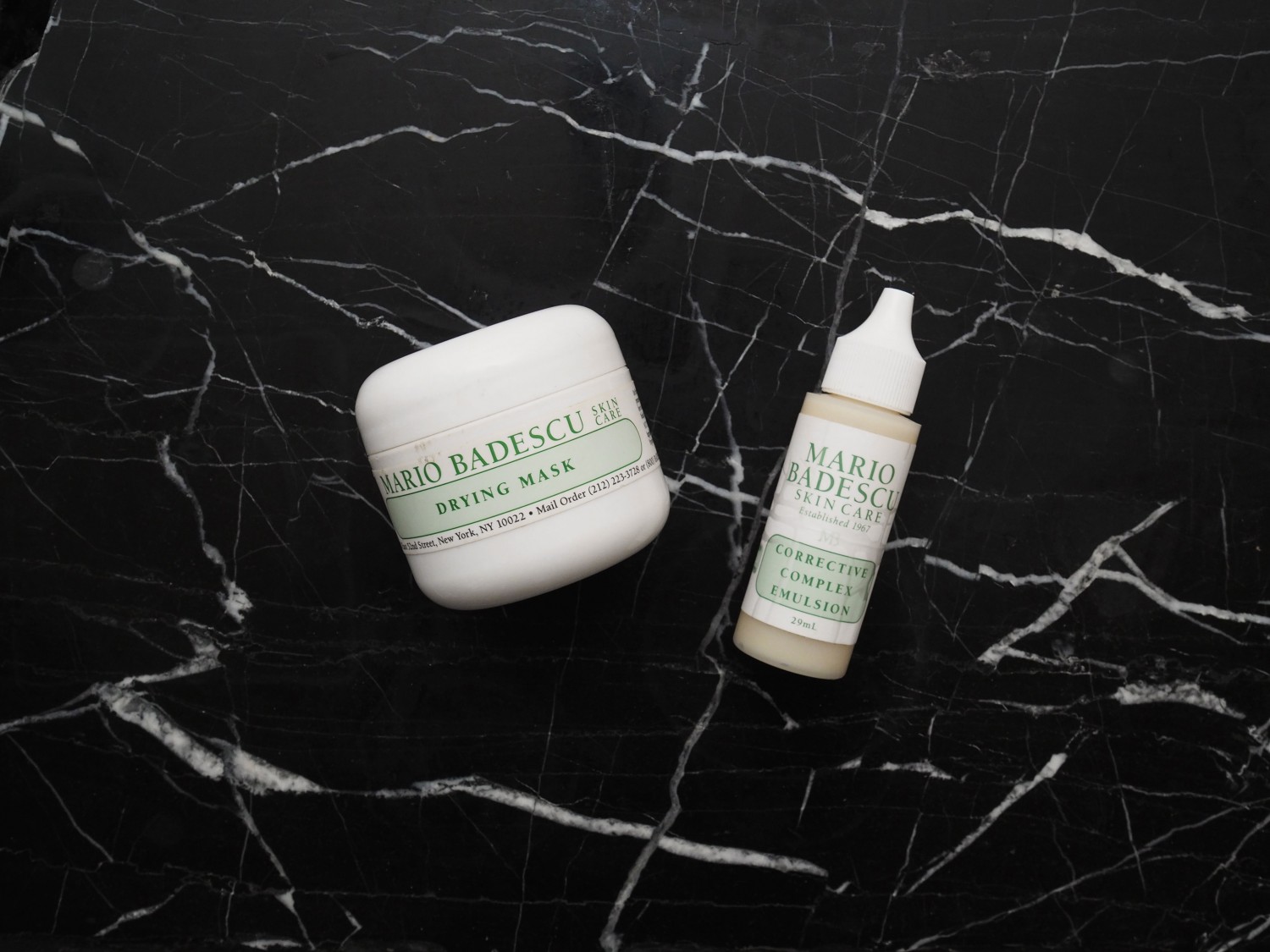 STEP 2: PROBLEM SKIN GO-AWAY
Whenever i'm having a hormon related breakout, I put on this Drying mask from Mario Badescu.
The Drying Mask is made especially for acne-prone skin as it dries up pimples, regulates moisture and leaves my skin almost spot free.
To cover up all the mess pimples and small impurities make, I use Corrective Complex Emulsion which is a serum formulated with collagen, hyalunic acid and glycolipids.
I love using it under my moisturizer as it reduce fine lines, discoloration and gives intense moisture.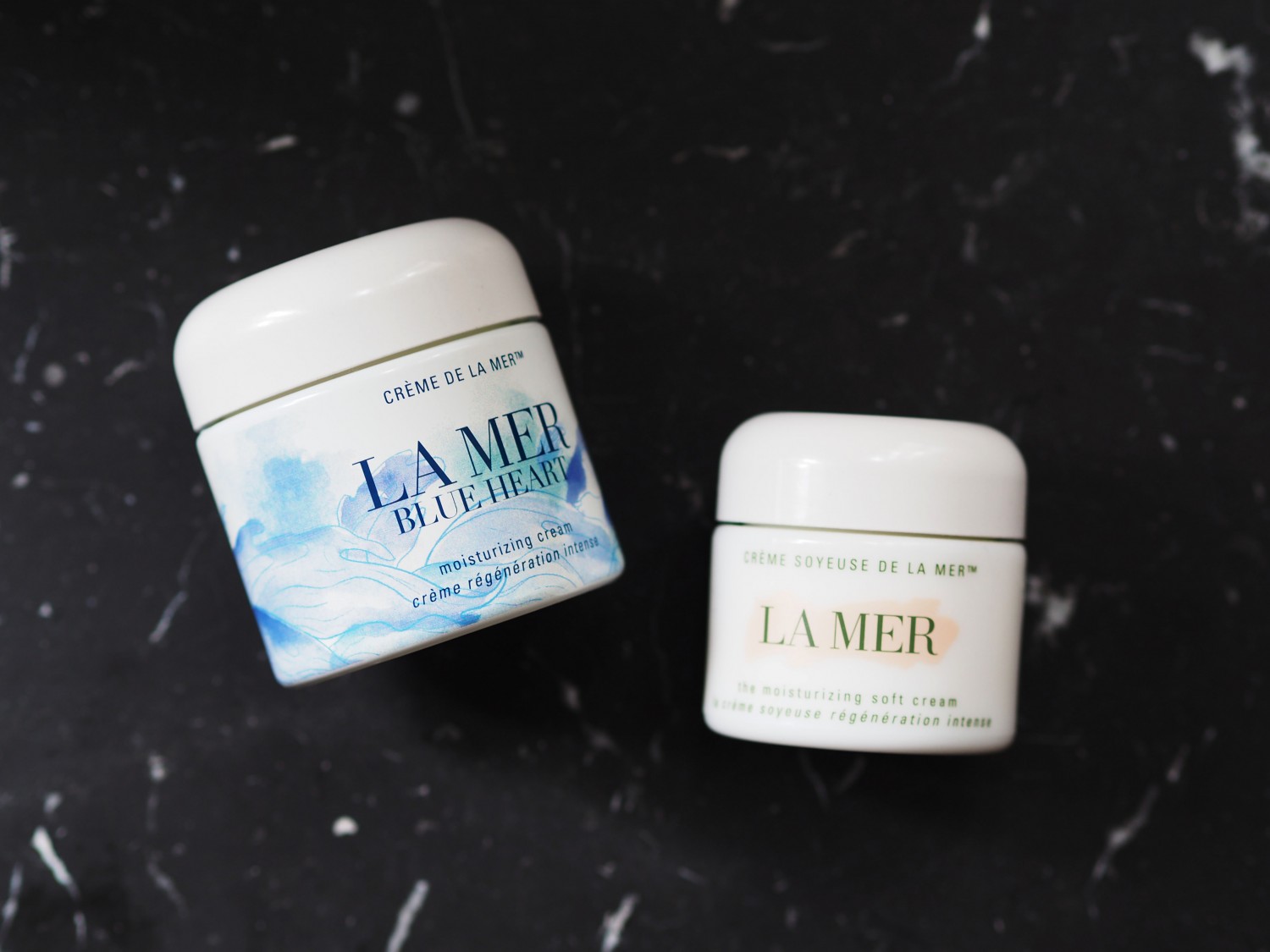 STEP 3: MOISTURIZE (FINALLY)
I guess i'm sucker for cult beauty products and nice packaging, therefore I've always loved the moisturizers by La Mer.
Of course it's not the cheapest product line out there, but it makes miracles in my opinion.
What The Moisturizing Soft Cream is known for, is it's softness and powerfull ingredients, which leaves the skin looks youthfull and radiant. All La Mer products are infused with the nutrient-rich Miracle Broth, which I don't know exactly what contains, but it works!
The La Mer Blue Heart Limited Edition is thicker than the soft cream i mentioned above.
I use it when my skin is super dry or on dry patches. In a short time, firmness improves, fine lines disappear and the look of pores are less visable – my skin looks virtually ageless!
Tip for using La Mer: Always warm the cream up to activate all the delicious ingredient.
I did it wrong in the beginning and did not get the expected result.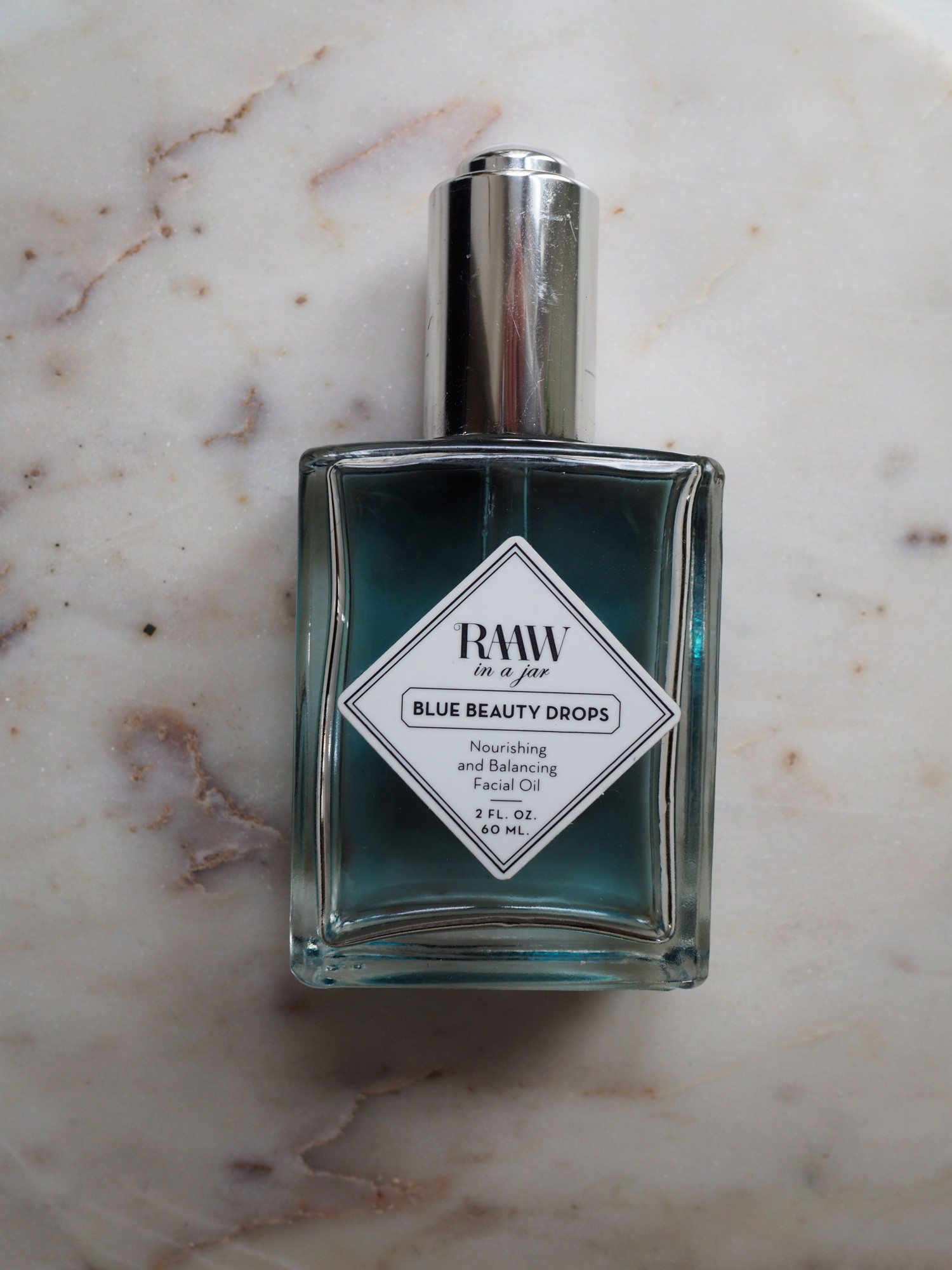 STEP 4: DRIP DROP MAGIC O'CLOCK
This is acutally also a part of step 3, but I though this product deserved it's on step.
I like to mix it with my daily moisturizers to give my skin extra nutrition.
Blue Beauty Drops by Raaw In A Jar is both working as a serum and oil.
All ingrediens are certified organic and it is so pure that you almost can eat it (Yes, I once tasted it by accident).
The oil is made with calming azulene-rich blue oils to balance moisture without clogging the pores and it is actually one of the few oils I can use without getting impurities. It should work with all skin-types, also acne-prone and oily skin.
This post contains affiliate and ad links/Indlægget indeholder affiliate og reklame links