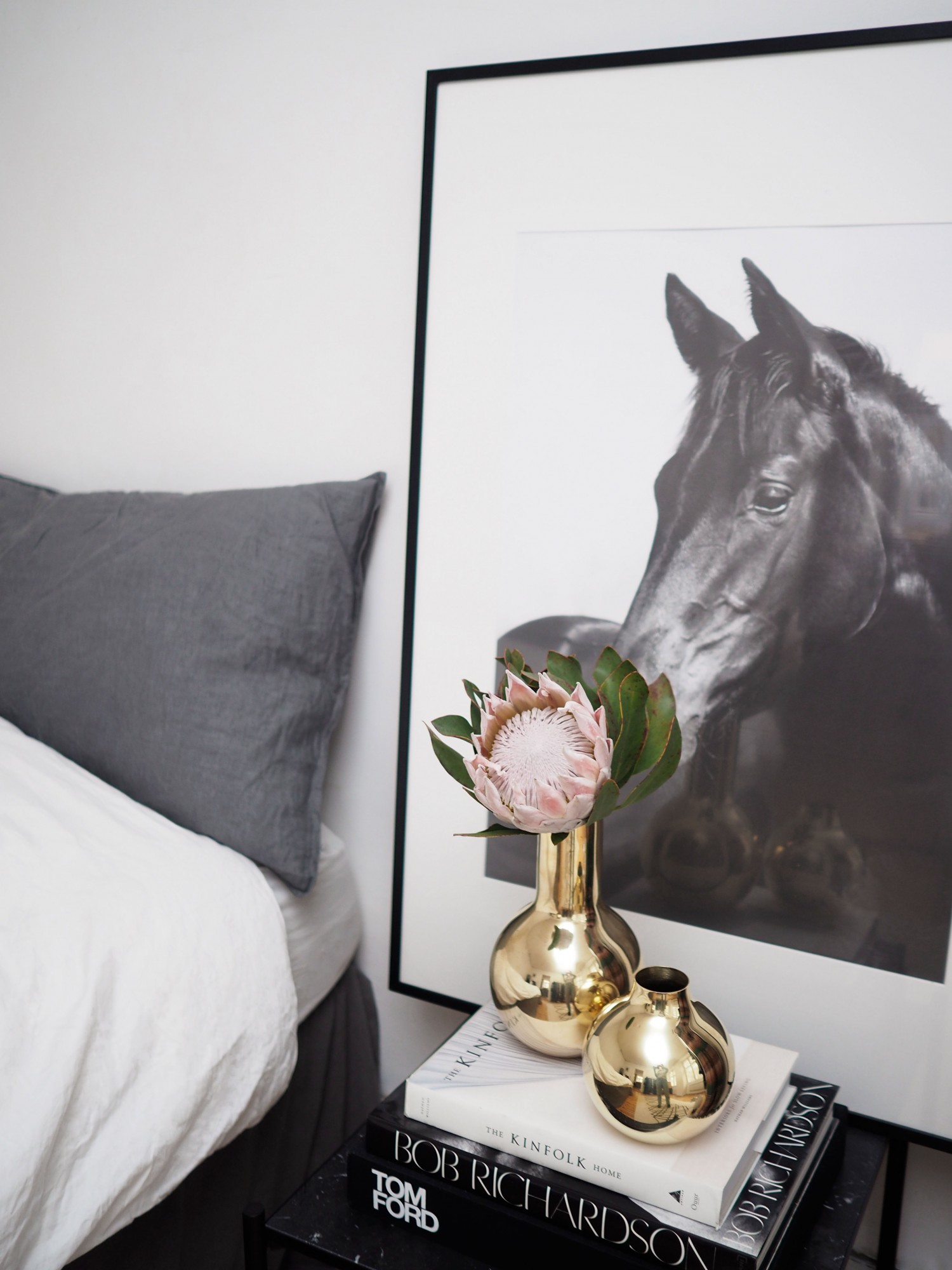 This post is sponsored by Skultuna/Dette indlæg er sponsoreret af Skultuna
AFFILIATE/REKLAME LINKS:  boule vase small SKULTUNA  boule vase extra small SKULTUNA
I lang lang tid har jeg ledt efter disse blomster hos blomsterhandleren, som jeg desværre ikke har kunne finde før nu.
Blomsten hedder Protea og holder virkelig lang tid, da den også er fin tørret. Jeg tænke især at blomsten ville klæde
mine messing vaser fra Skultuna, som btw. er et svensk accessory brand der laver mange fine ting.
Virksomheden blev grundlagt i 1607 af Kong Karl IX af Sverige for over 400 år siden. Vildt ikke?
Så hvis du er på udkig efter dekorative messing objekter til hjemmet, er Skultuna et godt sted at starte.
translation
I've recently feel in love with this flower but unfortunately they were not available at the flowers market.
So yesterday I found the Protea flower, so I could decorate my brass vases from Skultuna.
Skultuna is a Swedish home accessory brand who makes incredible home accessories in brass.
The company was founded in 1607 by King Karl IX of Sweden. Can you believe that?
Over 400 years of making brass accessories for our homes. This vase in particular, was designed by
the French-German designer Olivia Herms. The vases called Boule, which means "sphere" in french, embodies the most fundamental form of "containing" – the round bowl.