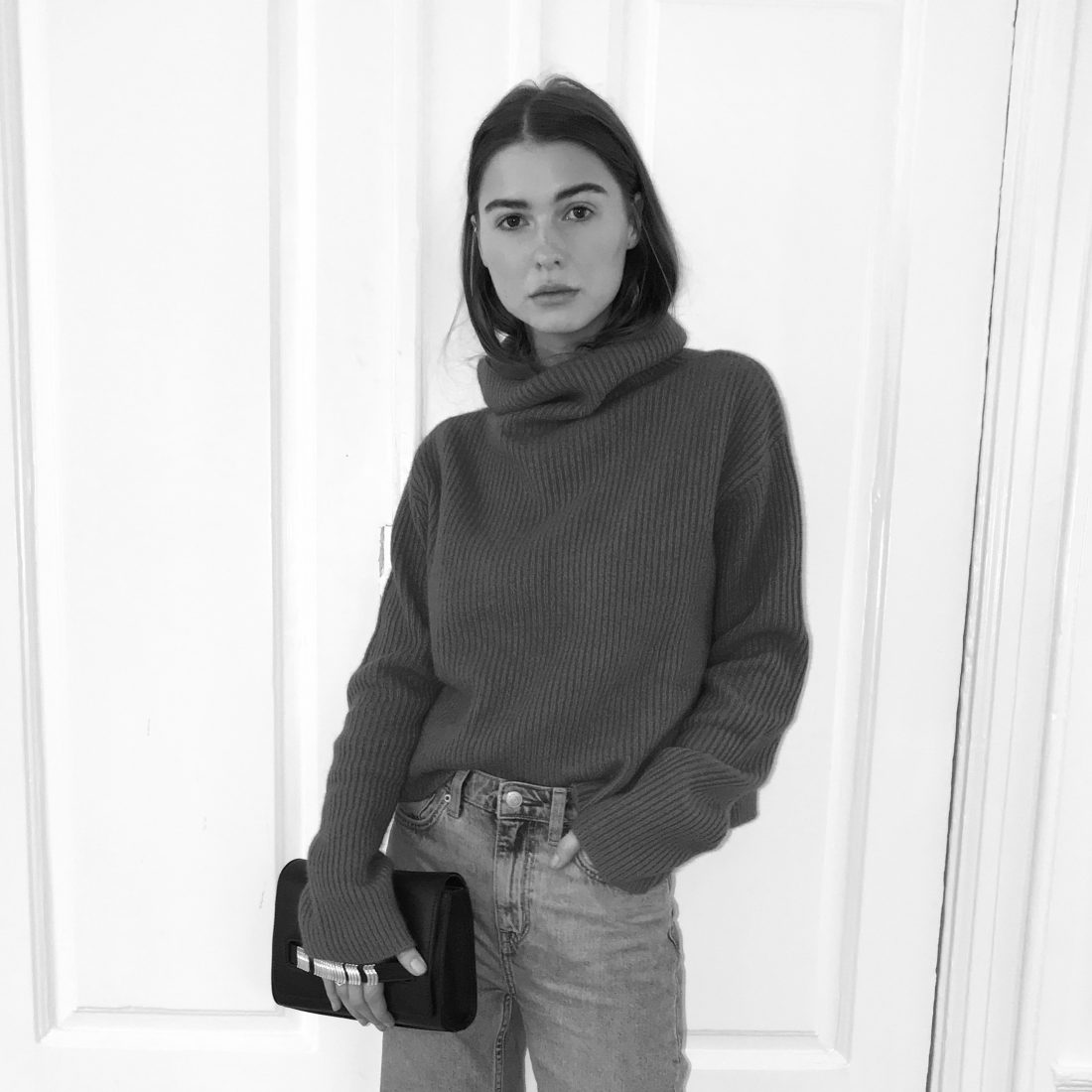 AFFILIATE/REKLAME LINKS:  red turtleneck LISA YANG
jeans WEEKDAY  clutch CALAJADE
Knit and cashmere is my all-time favourite material when it comes to fall and winter.
Living in a cold country, knit is the only way forward to keep warm.
I recently got this super soft sweater from Lisa Yang, who works with incredible qualities.