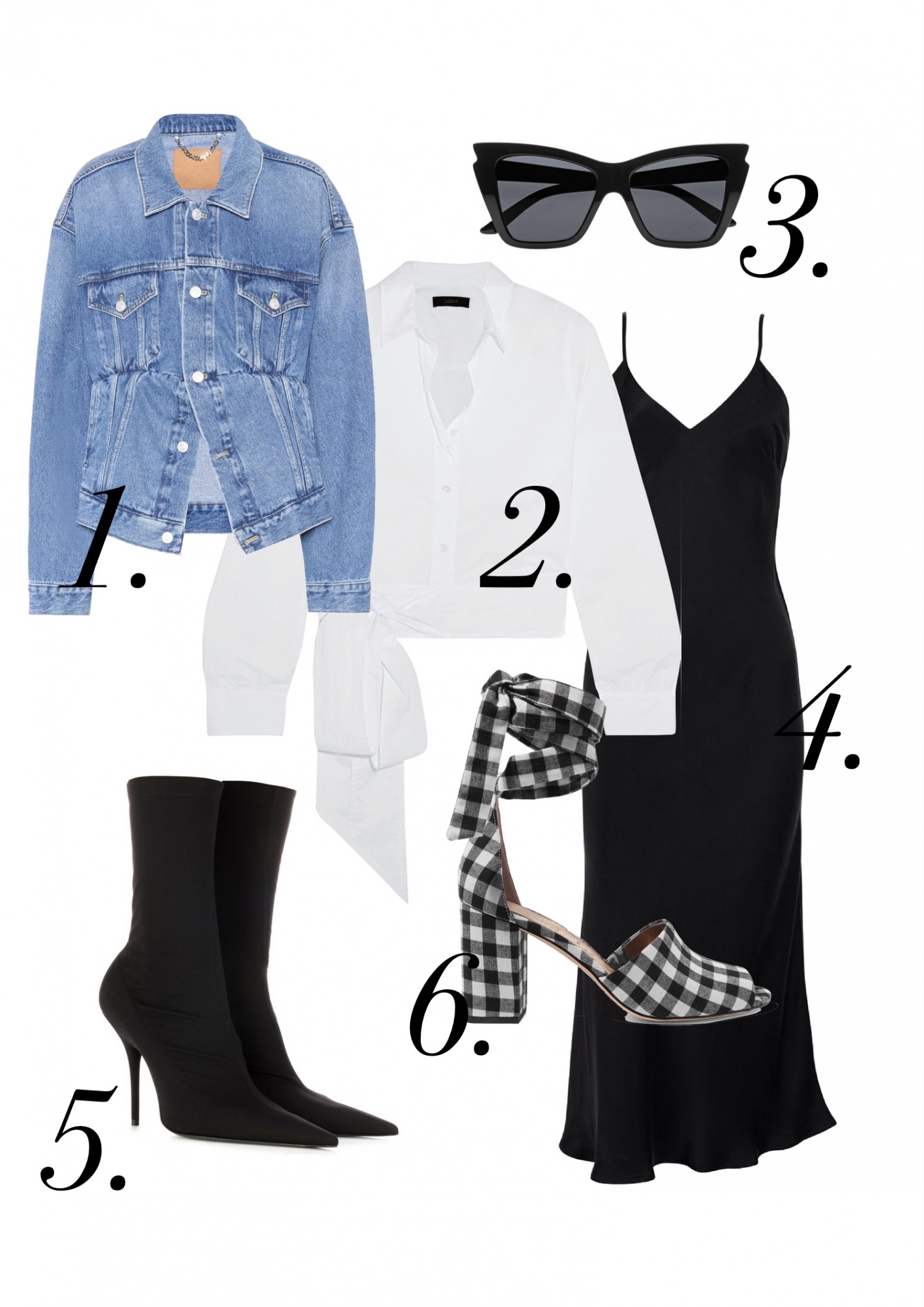 AFFILIATE/REKLAME LINKS:  1. denim jacket BALENCIAGA  2. white shirt J.CREW
3. sunglasses LE SPECS  4. slip dress REALISATION PAR  5. boots BALENCIAGA
6. gingham heels SAM EDELMAN
My wishlist of the month. I just ordered the the heels, shirt and sunglasses which I think would look great with a pair of boyfriend jeans. I'm actually receiving it tomorrow already. How great is that!