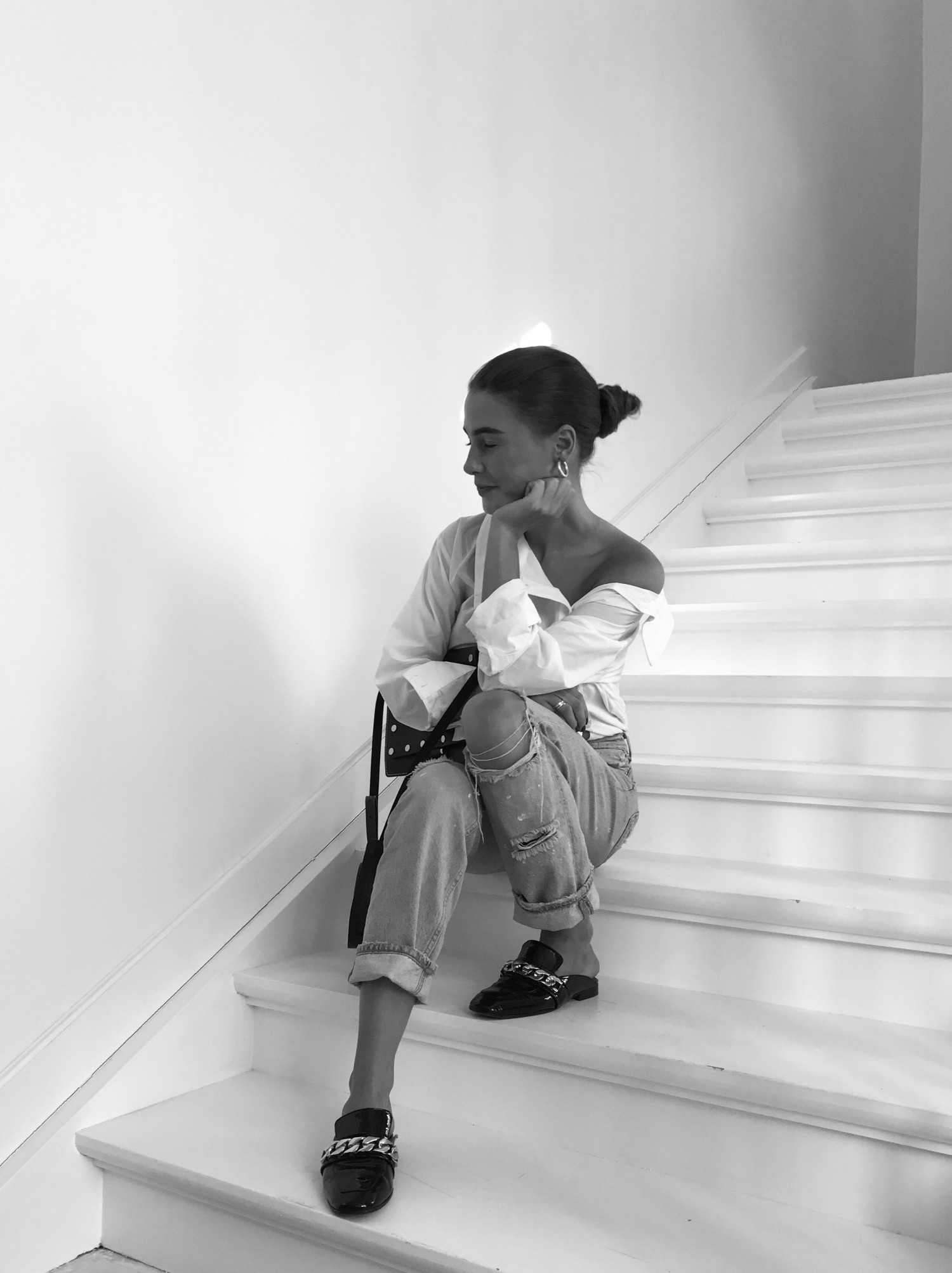 Whenever I'm in a hurry, I always wear a white shirt with jeans.
Very simple but I never go wrong with that combination.
I like to wear something classic with an eye catching detail like
the shoulder detail on the shirt I was wearing. It is the detail that makes the difference, right?
I bought these loafers the other day. They are my new go-to summer shoes!
AFFILIATE/REKLAME LINKS:  shirt with detail H&M  boyfriend jeans ZARA
leather bag BY MALENE BIRGER  loafers NOTABENE  hoops JANE KØNIG