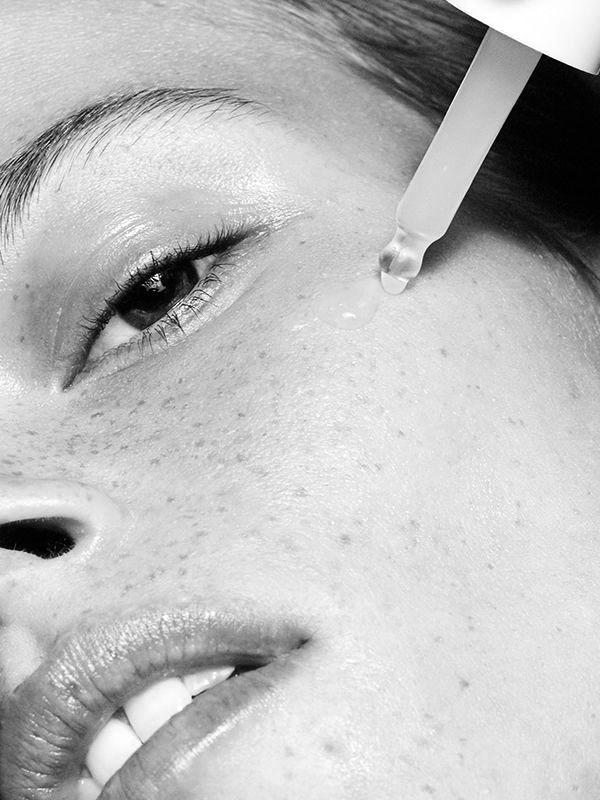 Photo credit Glossier
It might look like I have flawless skin on Instagram all the time, I don't.
I frequently get break-outs caused by hormones or stress, and I recently got one when I arrived in France for fashion week. Not a particularly good week for breakouts, so I rushed to the local pharmacy to buy new products.
Throughout the years, I have experimented with a lot of different brands and products, but the following combination is actually the only one where I could see immediate results.
I re-created my shopping list for you here:
AFFILIATE/REKLAME LINKS:  mega greens galaxy pack GLOSSIER
cleanance mask AVÈNE
THE MASK 
These masks completely cleared out my skin and reduced all red-spots.
I started out by buying the Avène Cleanance Mask at the pharmacy and then I had to
buy the Glossier at the pop-up shop (Until December) in Colette Paris.
With both masks, my skin instantly felt cleaner, grease-free and my pores were less visible.
I use it once a week.
What Glossier sais about the Mega Greens Galaxy Mask:
"Think of this as a juice cleanse for your face. Made with simple, natural ingredients, the Mega Greens Galaxy Pack balances and conditions pores while helping to calm skin. Using the gentlest, most nourishing creamy white kaolin clay, this cleansing mask detoxifies by drawing out excess oil and impurities—leaving your face with a velvety-matte, clean finish. Beauty foods like vitamin-rich leafy greens and superfruit antioxidants deliver a potent dose of nutrients for when you need to press the reset button on your complexion. Basically, it does a lot of work, so you don't have to."
What Avène sais about the Cleanance Mask:
"This 3-in-1 clarifying clay mask turns into a scrub to deeply cleanse, exfoliate pores, absorb oil and visibly reduce the appearance of skin blemishes."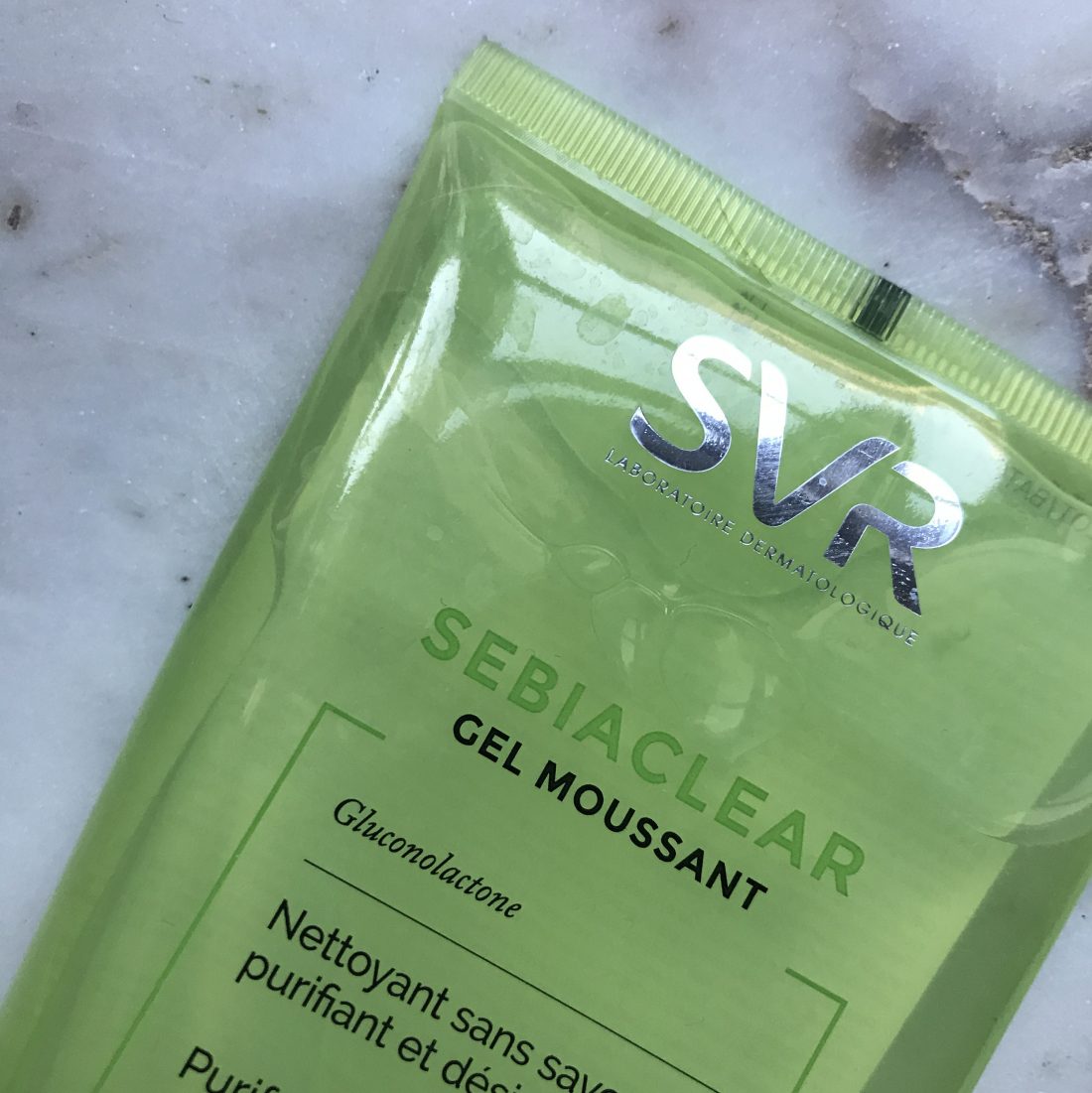 AFFILIATE/REKLAME LINKS: gel moussant SVR
THE WASH

My grandmother once taught me that you should wash your face two times a day.
One time in the morning and one time before bed.
I bring it to the shower in the morning, to make my routine easier.
What SVR sais about the Gel Moussant:
"SEBIACLEAR GEL MOUSSANT is a soap-free cleanser that purifies and unclogs the skin gently. Its creamy foam eliminates impurities and excess sebum without drying out the skin. It is easy to rinse and leaves the skin perfectly clear, fresh and matte."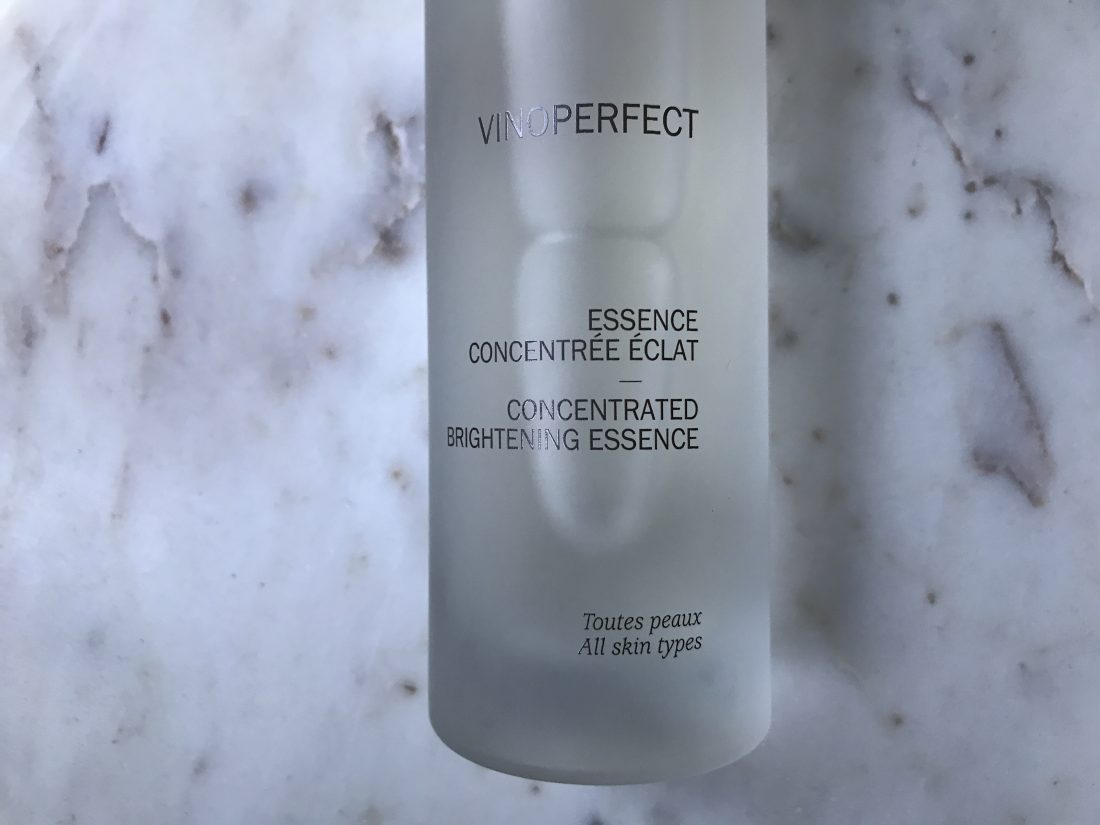 AFFILIATE/REKLAME LINKS:  vinoperfect essence CAUDALIE

THE ESSENCE

I love to massage this product into my skin after washing my face.
The product is inspired by the Asian skincare routine, this lightweight, a refined formula is both gentle and effective, leaving skin feeling smoothed, plumped and illuminated.
What Caudalie sais about the Vino Perfect Essence:
"Glycolic Acid works to eliminate dead skin cells, whilst extracts from White Peony revitalizes the skin to reveal a more even, healthy-glow. Enriched with Caudalie's signature grape water, the Vinoperfect Concentrated Brightening Essence also contains hydrating, soothing and moisturizing properties for a beautifully flawless complexion."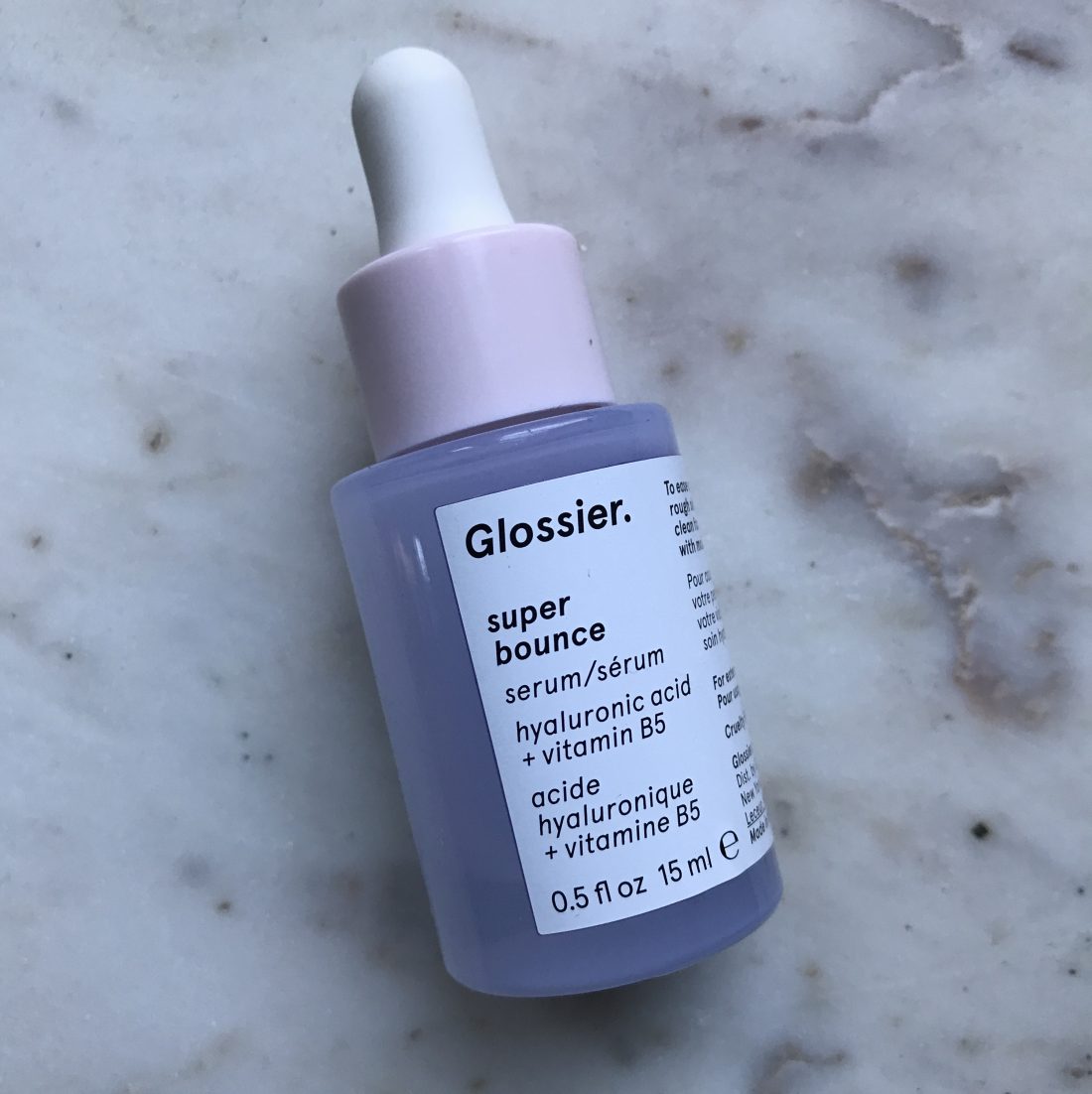 AFFILIATE/REKLAME LINKS: super bounce serum GLOSSIER
Of all serums, this is the only serum I've tried where I could see results the day after.
It makes my skin look plumper and healthier… and it's highly addictive!
What Glossier sais about Super Bounce:
"Hyaluronic Acid visibly plumps skin up with moisture and Vitamin B5 brings back elasticity for supple softness—the "bounce" you want. Good for skin depleted from hangovers, long layovers, blasting A/C, or high high heat. The smooth, silky texture soaks in without any stickiness or residue, for instantly softer skin. Super Bounce is an integral part of the Supers squad: three concentrated serums to refill your skin's deficiencies, strengthening it day after day. Bonus: Bounce is your BFF for a blissfully even makeup application."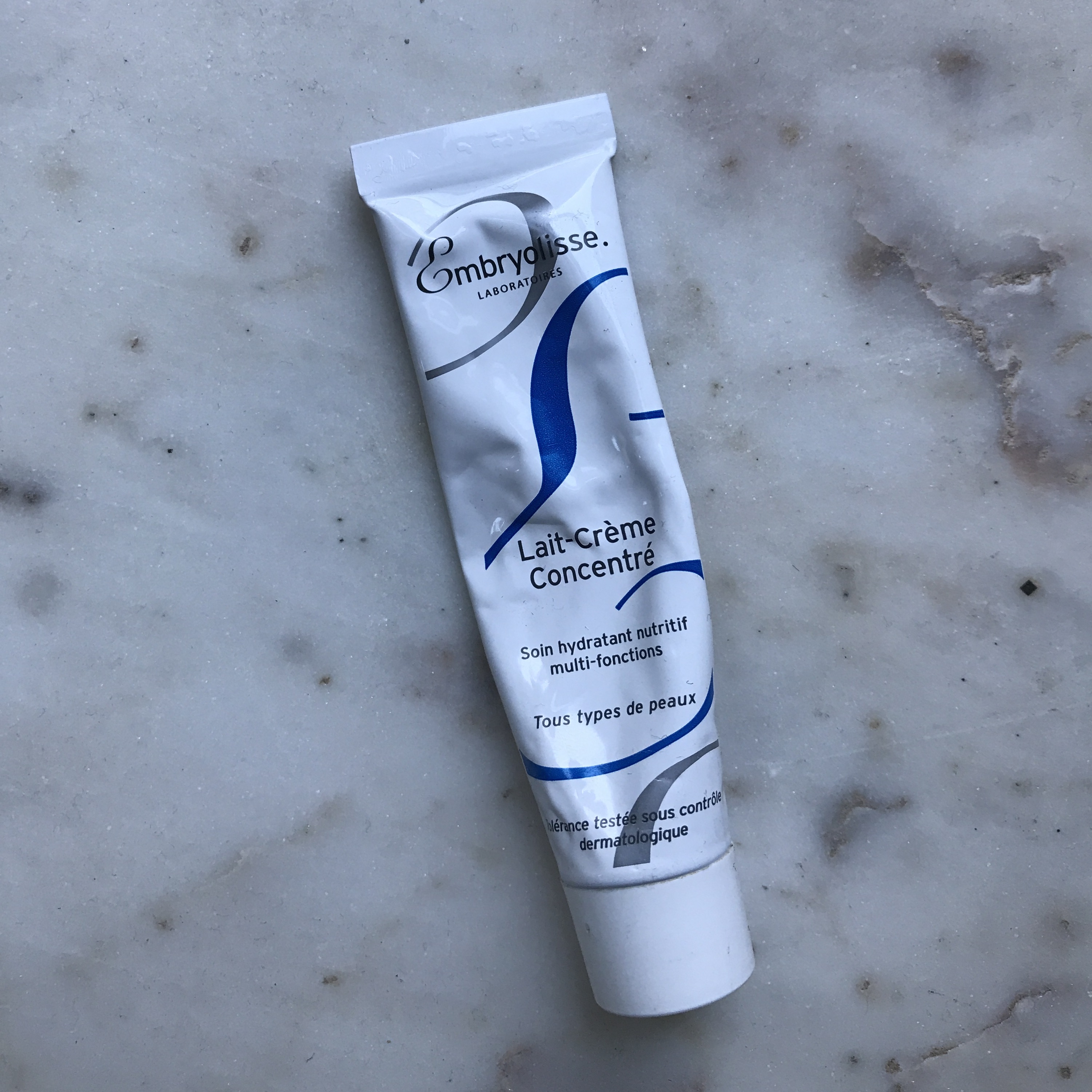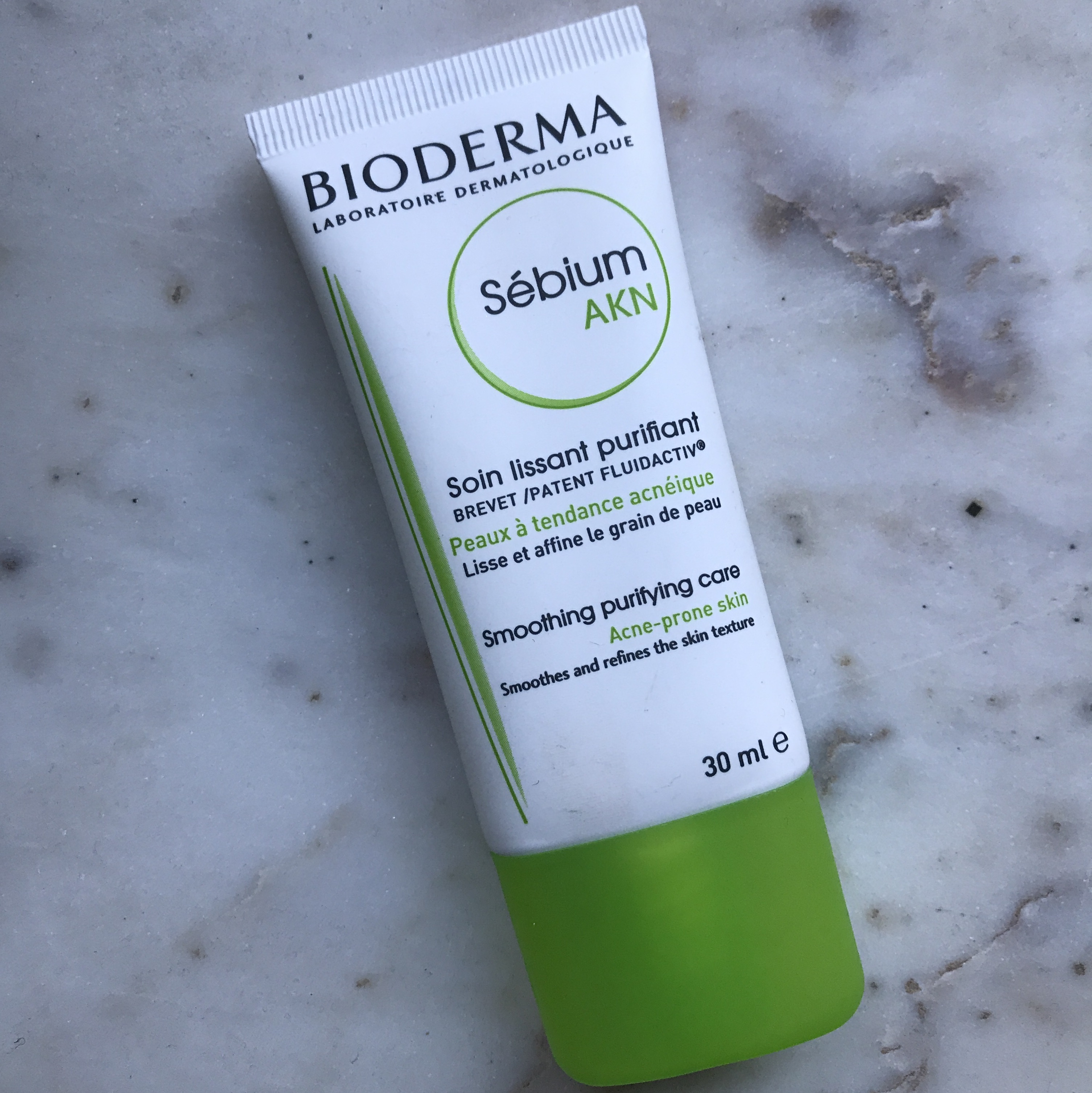 AFFILIATE/REKLAME LINKS:  lait-crème concentré EMBRYOLISSE 
sébium akn BIODERMA
THE MOISTURIZER
What Emroyolisse sais about lait-crème:
"This miracle moisturiser is packed with nutrients and water to transform skin from dull, dehydrated and lacklustre to soft, supple and radiant. Simply massage in and allow to sink in, morning and night. It can also be used to remove make-up and can be left on as a repairing mask."
What Bioderma sais about Sébium Akn:
"A complete treatment, Sebium AKN also smoothes the skin's texture over time, ensuring that it looks clear and more uniform. Soothing ingredients reduce irritation and diminish the appearance of redness, and hydrating agents make sure the skin is comfortable and soft."