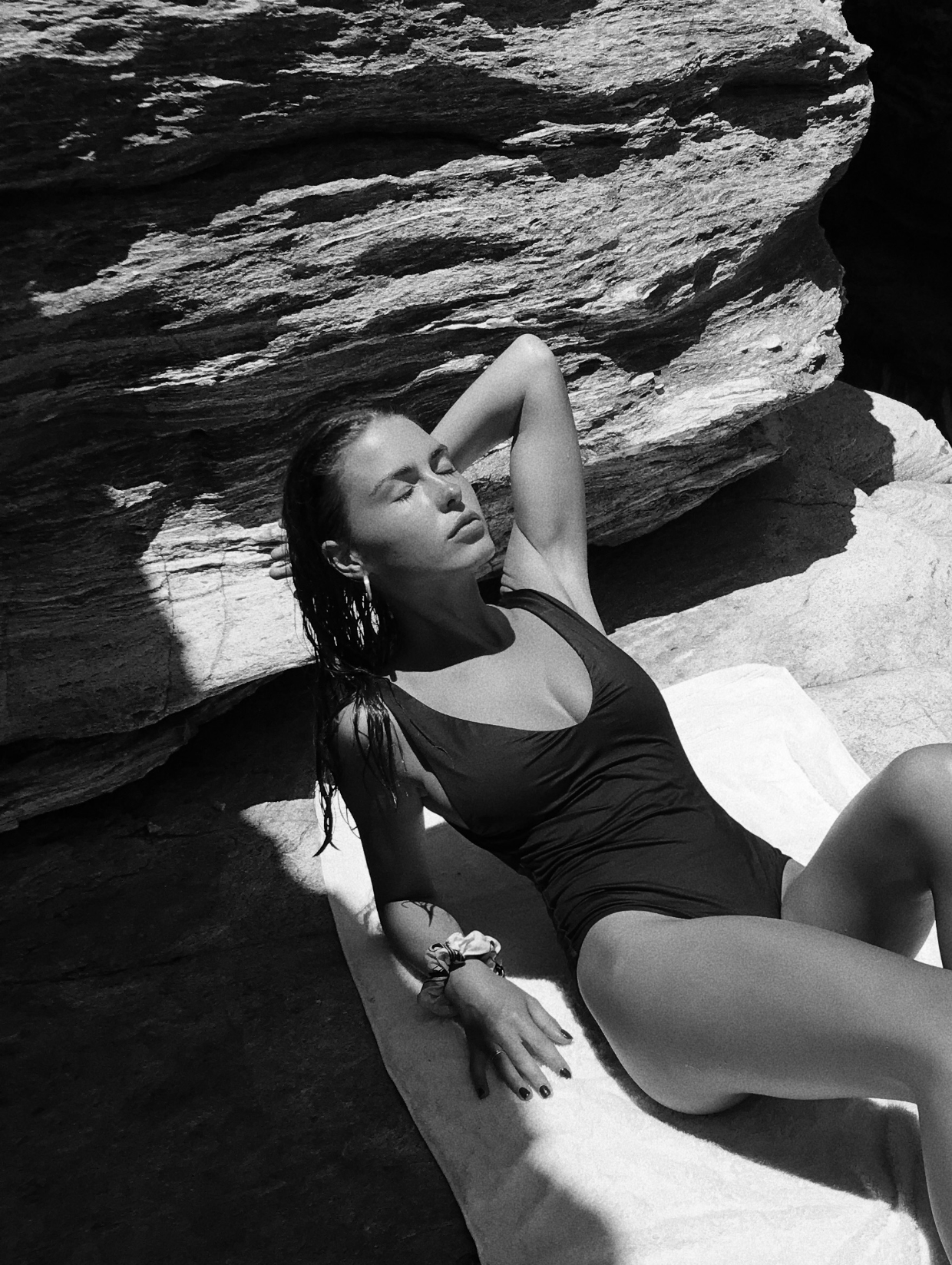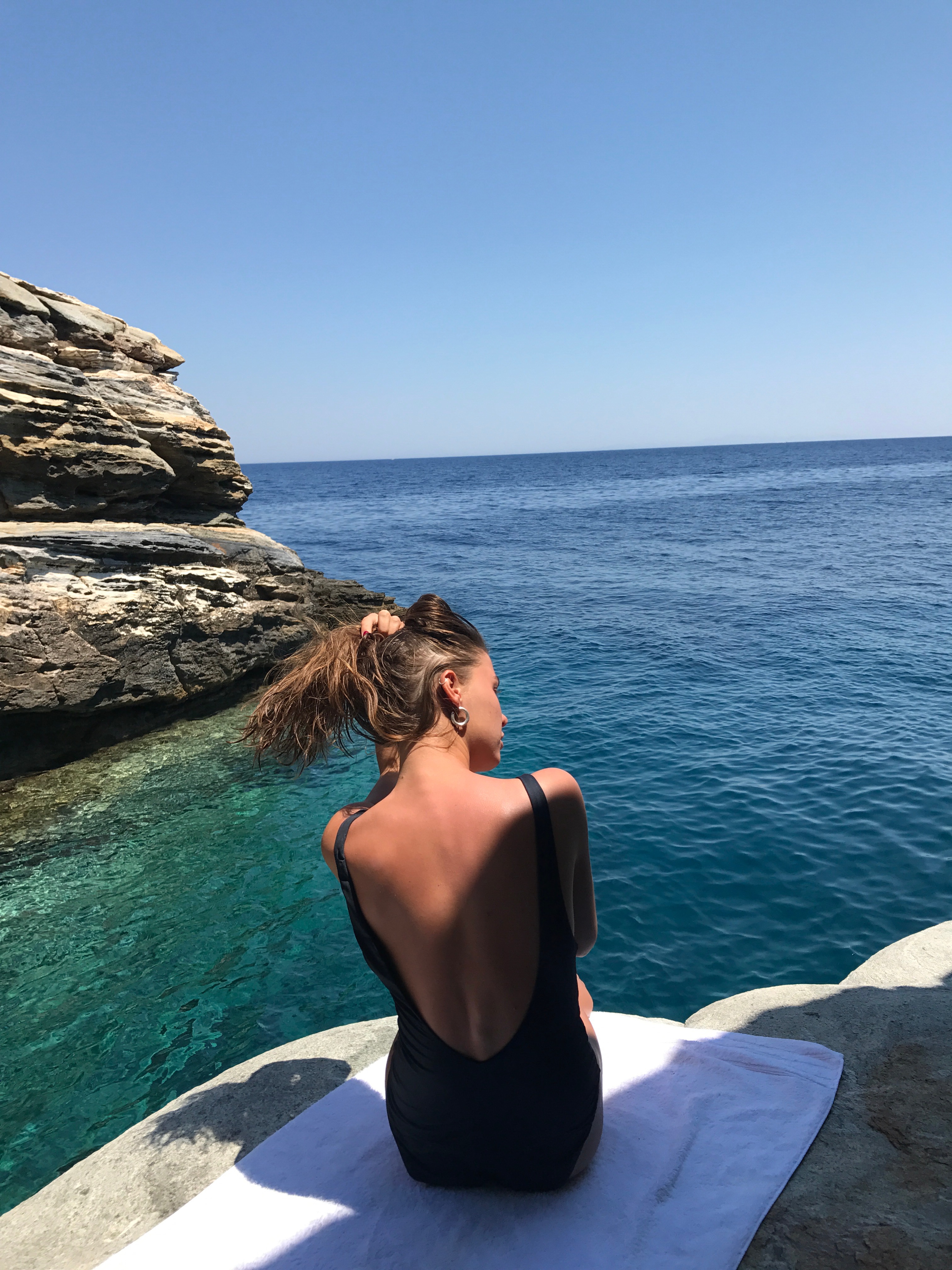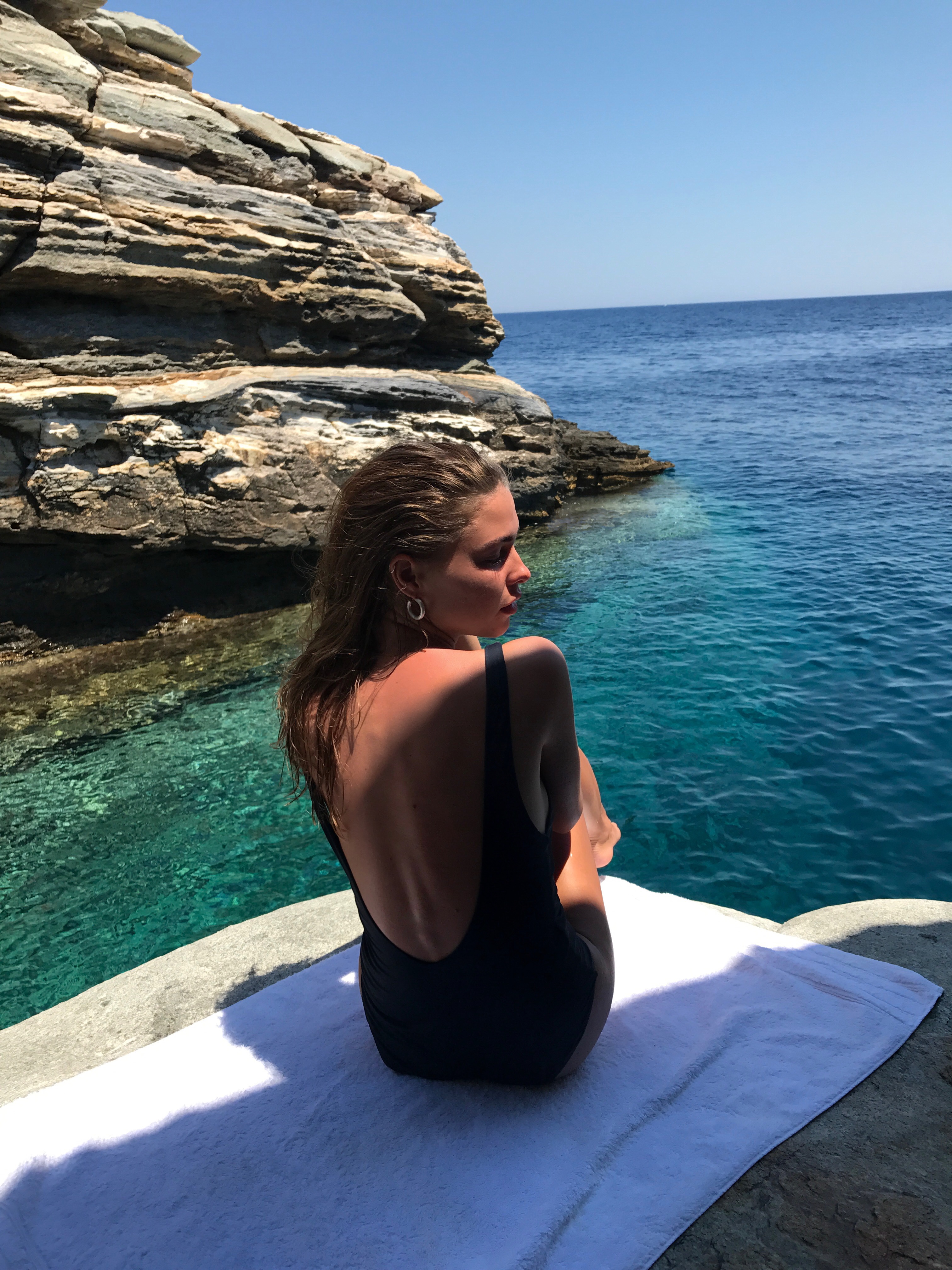 AFFILIATE/REKLAME LINKS:  swimsuit HER THE LABEL
chunky hoops JANE KØNIG
Scrolling though Instagram in the summer month, means a feed full of beach and swimwear posts. Most people will for sure post a photo in a two-pieces, but wearing a one-pieces, even though you are not a pro-swimmer or a child, is a statement. And as I wrote in this post, the swimsuit is back for good.
The one-piece I'm wearing is from the Australian cult brand Her The Label,
who makes a lots of pretty swimwear. I especially fell in love with the clean cut and high cut hip, which makes your legs look longer. The quality is nice as well and made with Italian Lycra with 50+ UV protection. So definitely worth a peak!