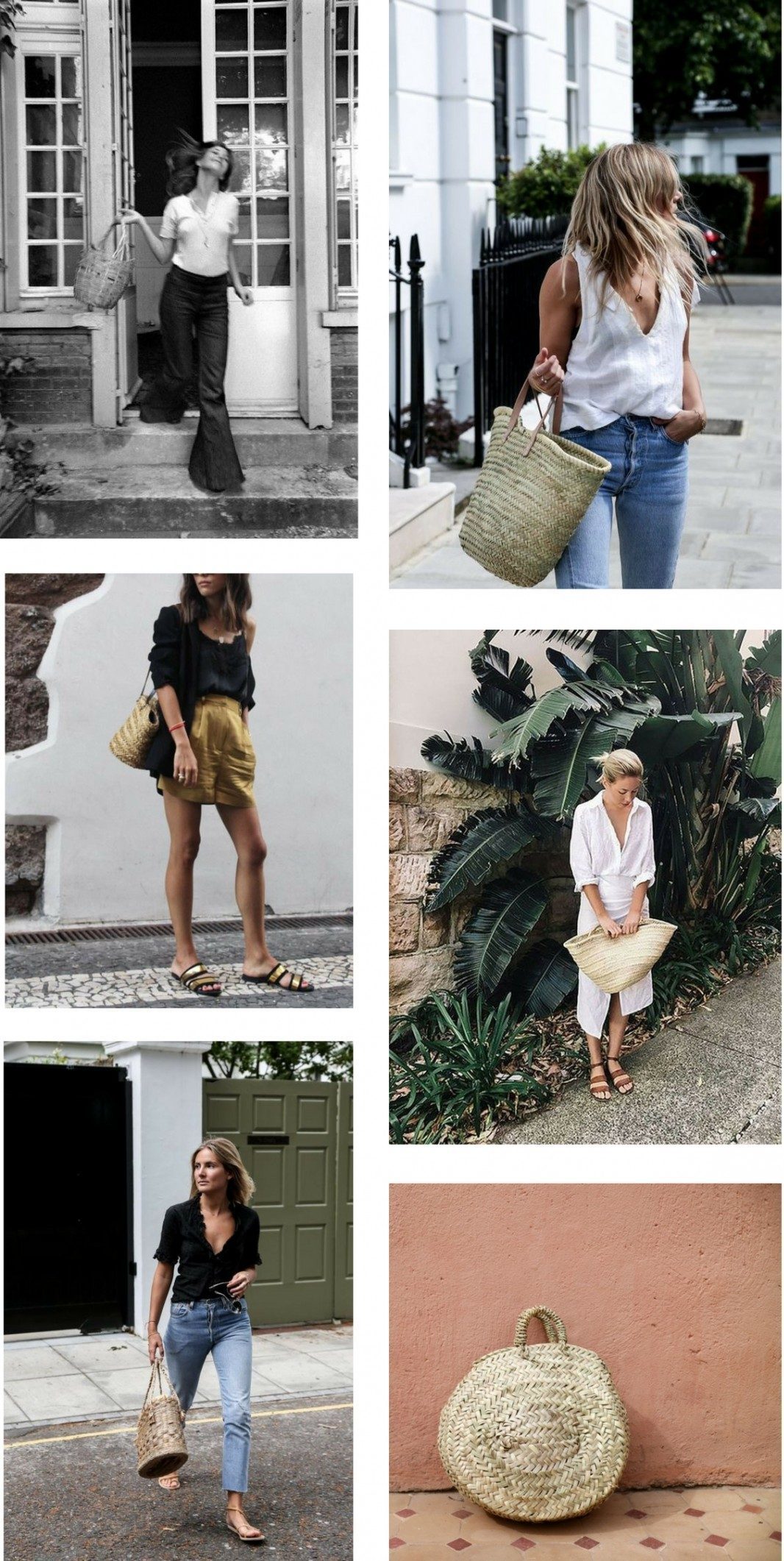 Photos: Lucy Williams, Patrick Lichfield, Chêne Bags, Pinterest etc.
Denne type taske er nok den sidste du vidste du manglede. Den er charmerende, let og totalt undervurderet.
Som sidder jeg meget på Instagram og har for nyligt lagt mærke til strå tasker og jeg er solgt!
Balenciaga og Saint Laurent har allerede sat deres præg på trenden og designet deres version af den
klassiske strandtaske. Har man ikke råd til at investere i den helt dyre, er det mange billigere alternativer på Etsy.
Strå tasken blev på daglig basis brugt af musen Jane Birkin (som også har en Hermes taske opkaldt efter hende),
så på en måde kan man jo kalde det en Birkin Bag.
Jeg har samlet 6 bud på en flot stråtaske herunder:
translation:
This bag might be the summer chic accesorry you never knew you needed. It's light, charming and totally understated.
I've noticed straw bags as an upcomming trend and I'm sold. Balenciaga and Saint Laurent already did their version of the classic beach bag, but you can also score a cheaper version on Etsy already.
The straw bag or tote, was prefered by no one less than Jane Birken. So I guess you can call it a Birkin bag too…
I've collected straw bags from the internet that you have to see here: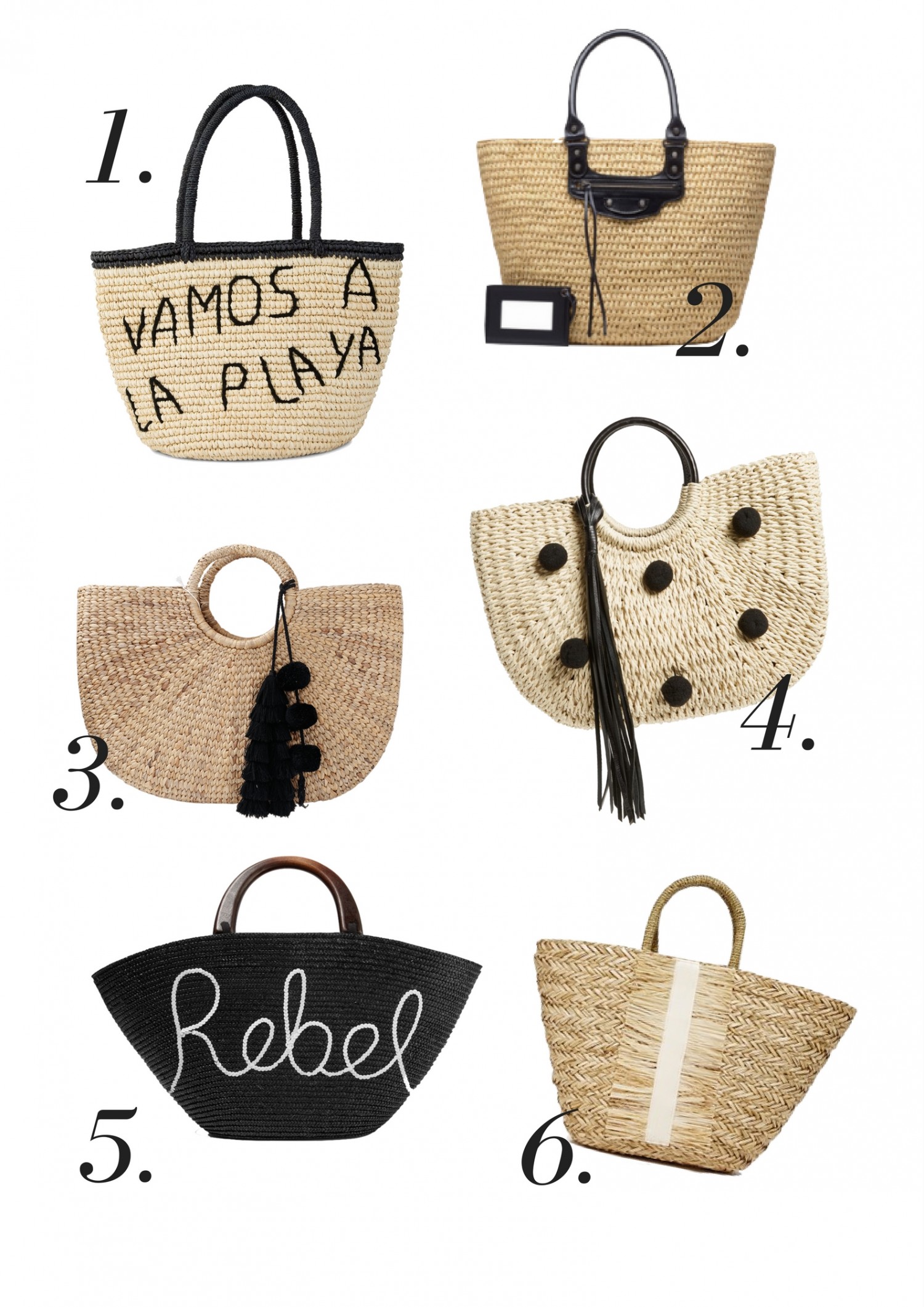 AFFILIATE/REKLAME LINKS:  1. vamos a la playa NATHALIE SCHUTERMAN
2. straw tote with leather details BALENCIAGA  3. straw bag with pom poms MARISSA
4.  straw bag with details NORSTROM  5. rebel straw bag EUGENIA KIM
6. classic straw tote SHOPBOP