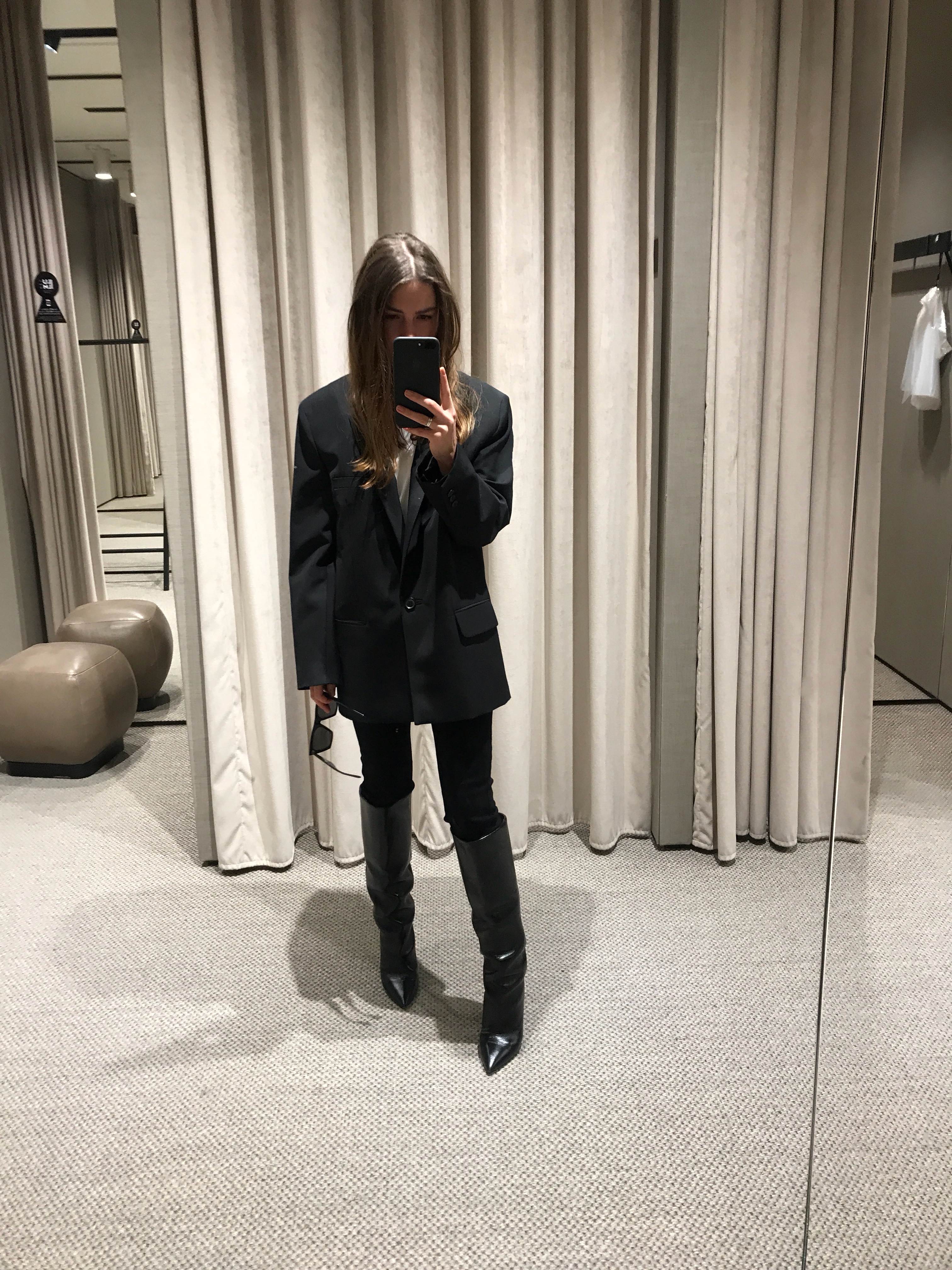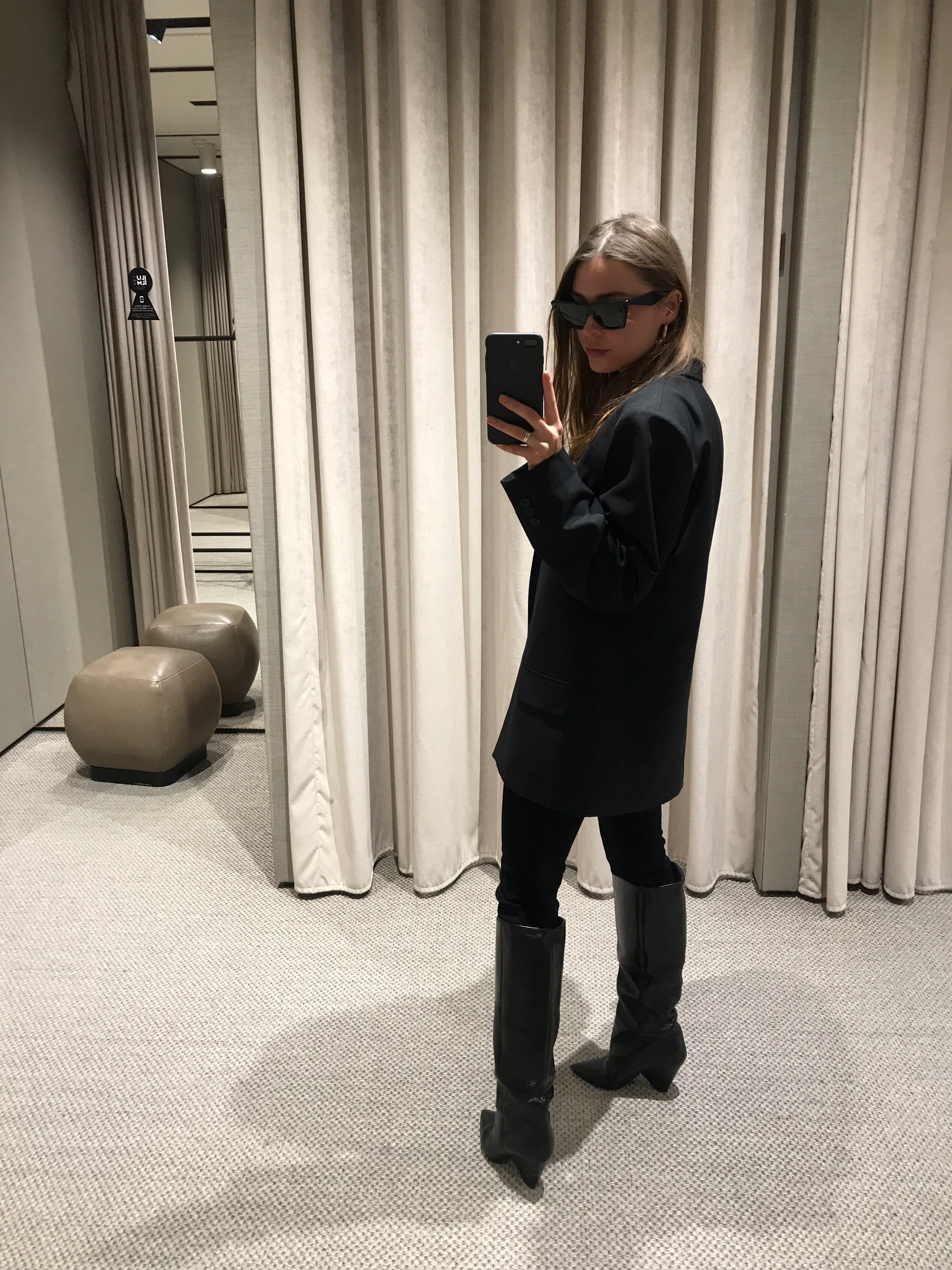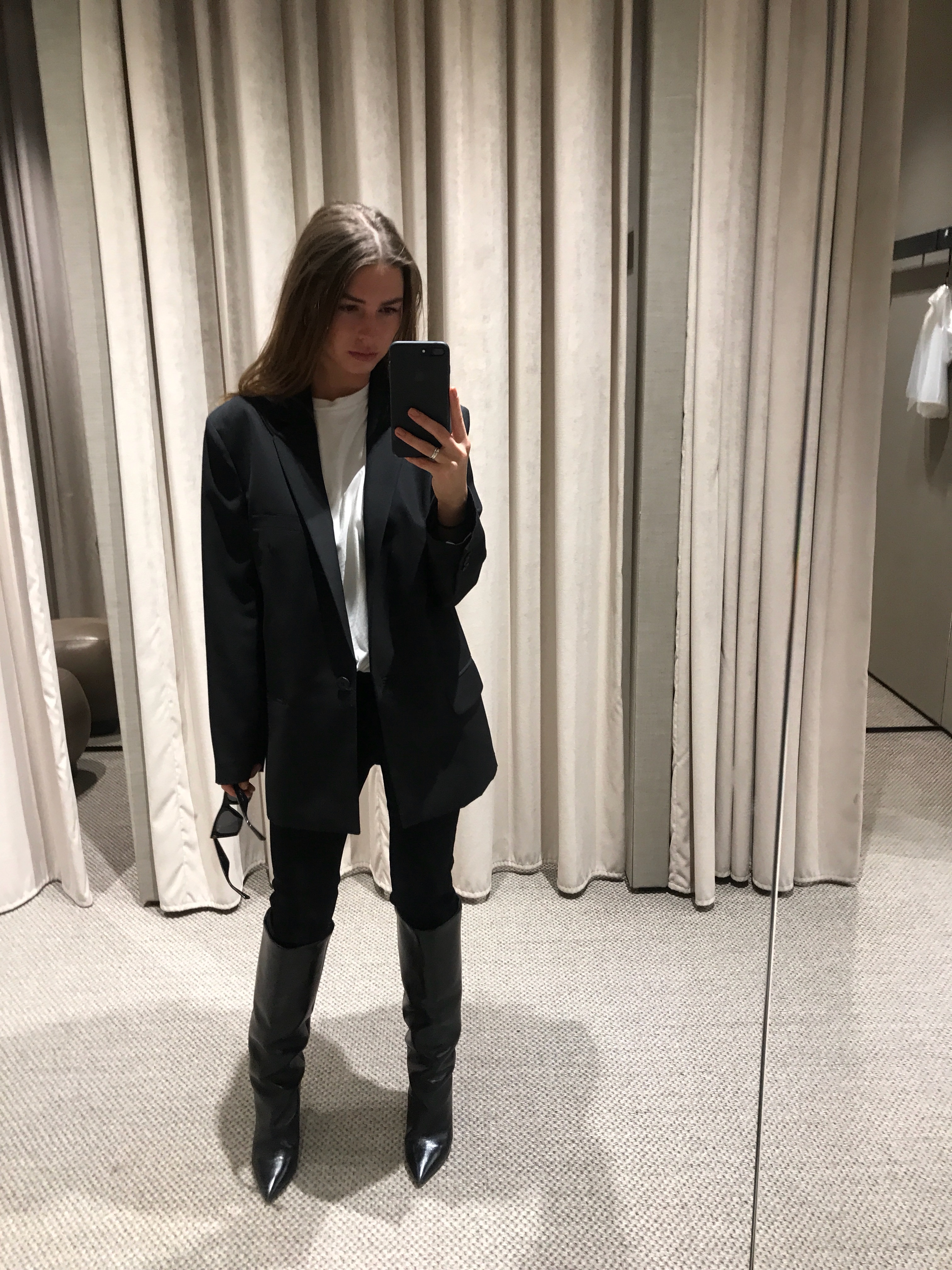 AFFILIATE/REKLAME LINKS:  oversized blazer &OTHER STORIES
t-shirt WEEKDAY  jeans JEANERICA  boots SAINT LAURENT  sunglasses CÉLINE
I've been looking for the perfect 'menswear' blazer with shoulder pads ala Balenciaga
for a couple weeks. I have now found the perfect blazer with the perfect fit for me, and I can't get my shoulder down (haha). For those of you who might ask, I chose it in 34/XS.
AND – I finally found the perfect match for the Saint Laurent boots I bought in Paris.
I've been having nightmares about them and don't get me wrong. I love them! But It's a lot of money to spend on a pair of boots you don't know if you are gonna wear.