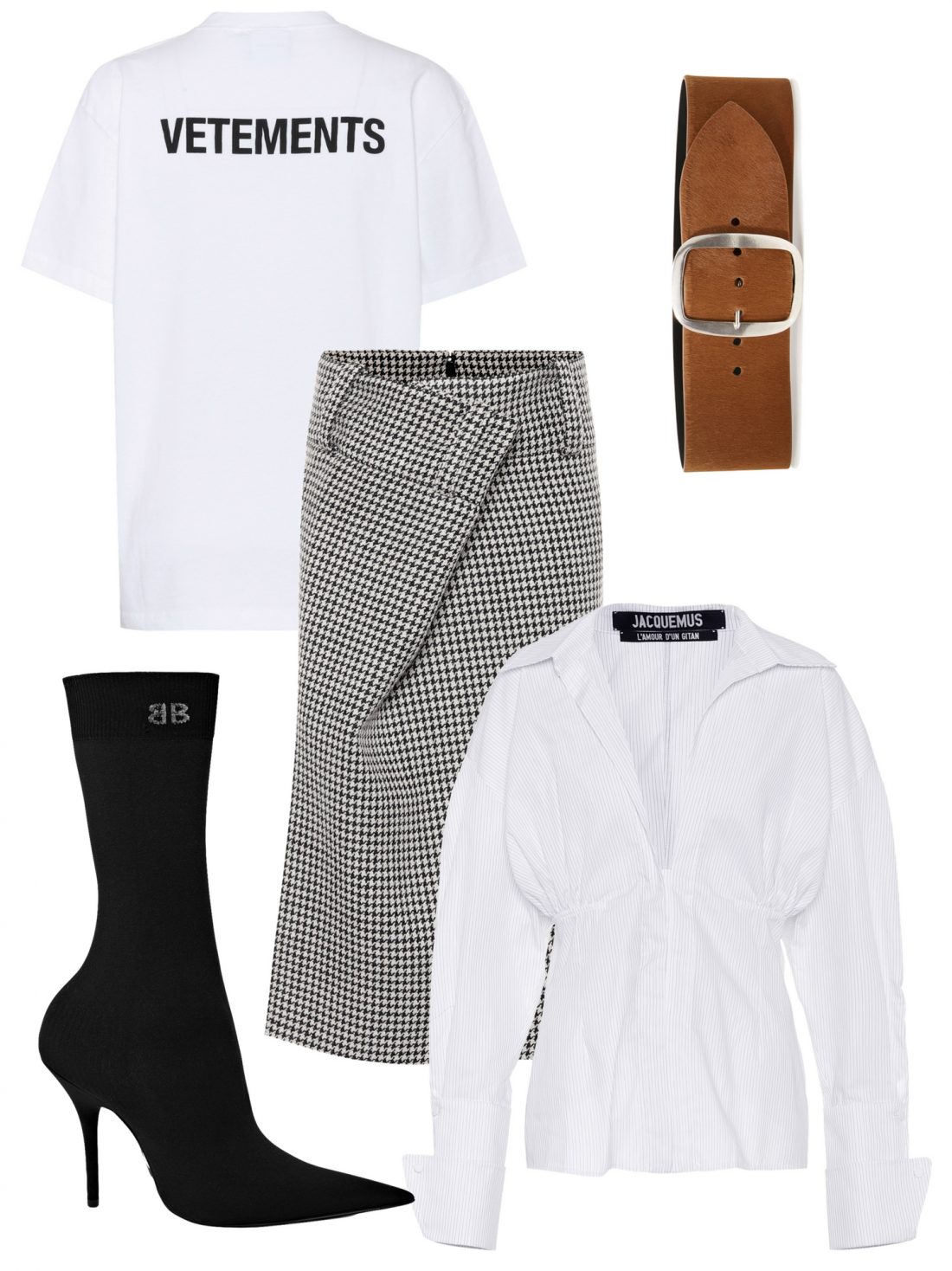 AFFILIATE:  printed t-shirt VETEMENTS  skirt BALENCIAGA
belt ISABEL MARANT  knife boots BALENCIAGA  shirt JACQUEMUS
I just got home from Paris fashion week, which was amazing and super inspiring as always.
I know this wishlist might be too pricey for some of you, but I hope you are in love with it as much as I am right now.
My love for the 'knife' or sock boot from Balenciaga has grown recently, and I would style it with the skirt and the t-shirt. After I created this wishlist, I regret that I bought the Saint Laurent boots (see on Instagram) and not the Balenciagas. I feel these are much easier to style where the Saint Laurent's are a bit tricky.  Anyway, the boots I bought look soo good with a dress. Can't wait to show you a shoot I did in Paris with them.