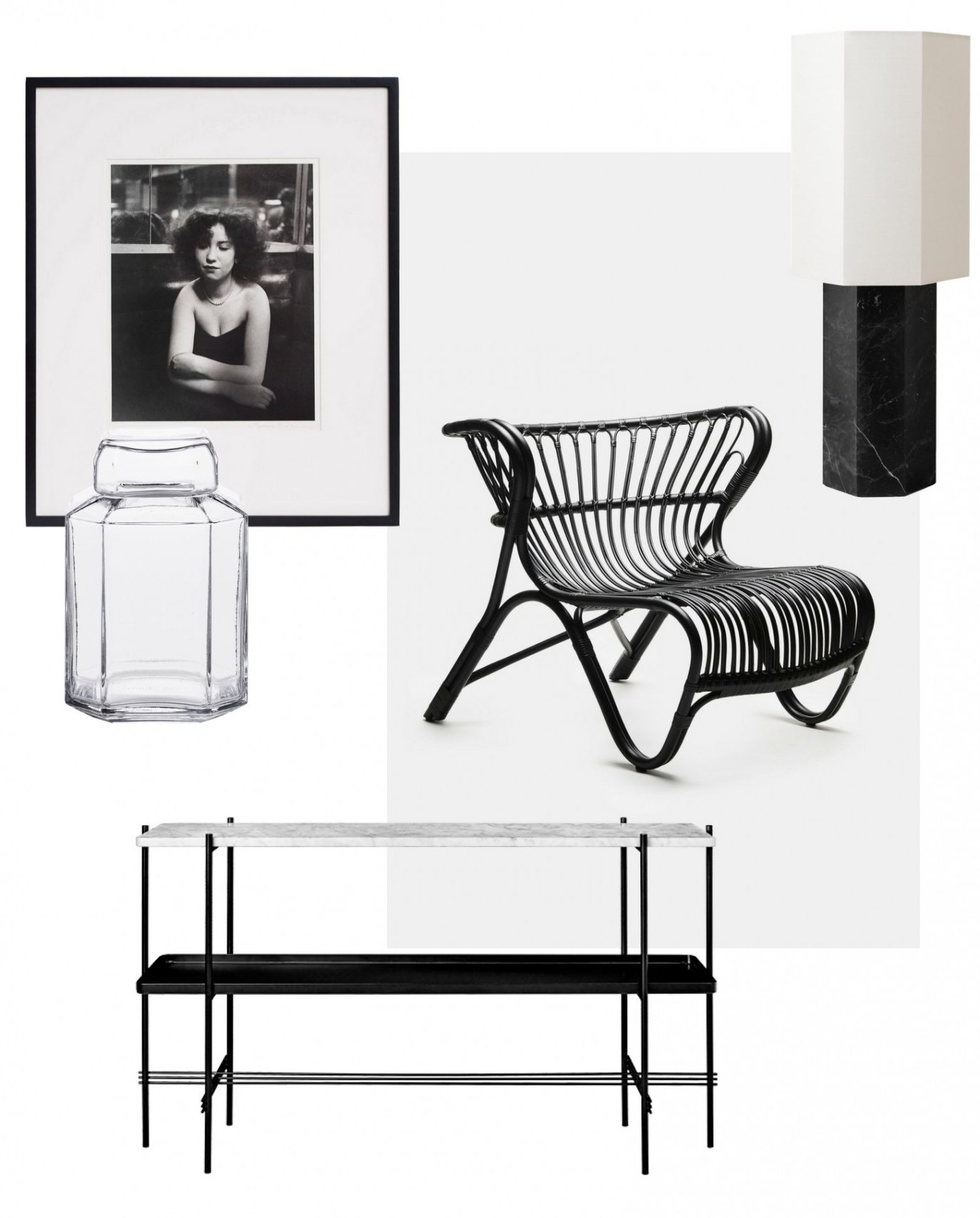 AFFILIATE/REKLAME LINKS:  framed art FELDSCHUH GALLERY  glass bonbonniere LOUISE ROE
lounge chair VIGGO BOESEN   marble table lamp LOUISE ROE  console table GUBI
Even though the trend right know is to decorate with colours and to be bold when it
comes to interior, you can still invest in black and white furniture. And you won't get tired of it for sure!
I've selected five elements you can add to you're living room (or wherever you want), to decorate simple but good.
Here is a little black and white inspiration by CUT architectures
Featuring the amazing PP225 halyard lounge chair: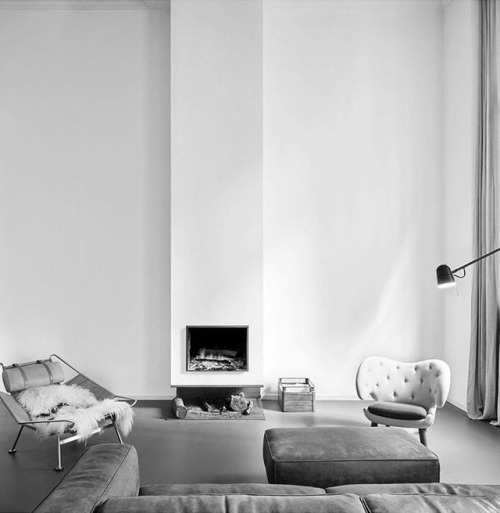 Photo found on Tumblr