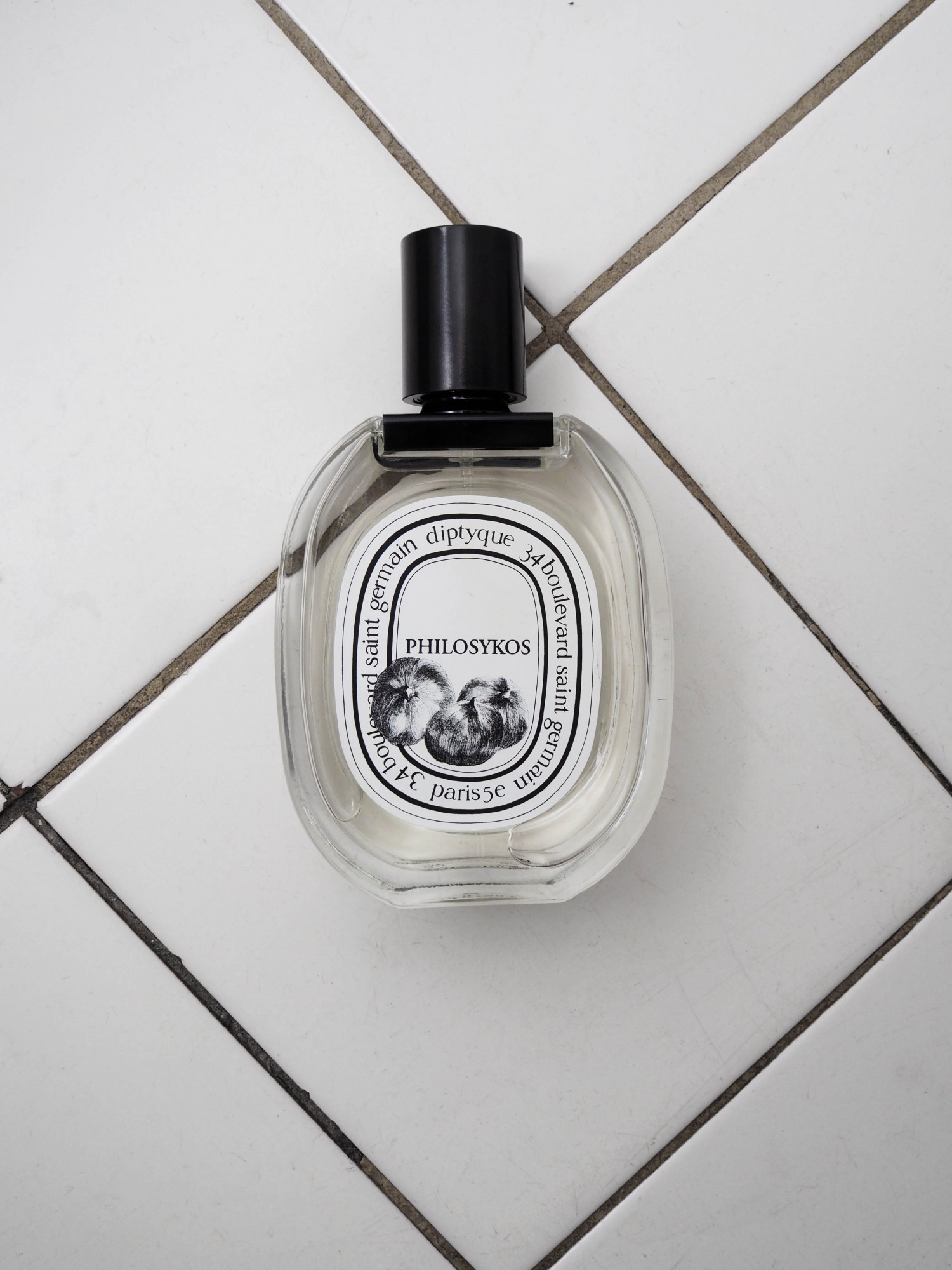 AFFILIATE/REKLAME LINKS: eau de parfum DIPTYQUE
Efter at have brugt Chanel's uundgåelige Coco Mademoiselle i flere år, følte jeg pludseligt, at det var tid til en forandring. Hvad angår dufte, kan jeg godt lide at have en 'signatur' duft, som er genkendelig. Det er Philosykos fra Diptyque blevet. Den er frisk og frugtig med noter af figner… og knapt så tung som Chanel's parfumer.
Philosykos er gået hen og blevet en kultklassiker og en bestseller hos det franske mærke skabt af 3 venner i 1961. Derudover gør det selvfølgelig heller ikke noget, at den ser godt ud på badeværelseshylden.
Mit bedste tip til parfume er, at sprøjte det i hårspidserne. Sådan undgår man parfume direkte på huden.
Diptyque har forresten fået sin egen stand i Illum's nye beauty hall, som bestemt er et besøg værd.
translate:
As a frequent and loyal user of Coco Mademoiselle from Chanel for many years, I must confess that I needed change.
When it comes to parfume I like to have a signature scent that is recognisable.
I've been searching a bit for a new fragrance and I recently fell in love with Philosykos, the bestseller, from the french (of course) brand Diptyque. I'ts fresh and has delicious notes from figs, which feel not as 'heavy' as the Chanel I used to wear, even though its a good classic.
My best tip for using parfume is to spray at the tip of your hair, so you avoid parfume directly on the skin.
And best of all… Diptyque has just got its own stand at Illums new beauty hall, which is definitely worth a visit next time you are in Copenhagen.