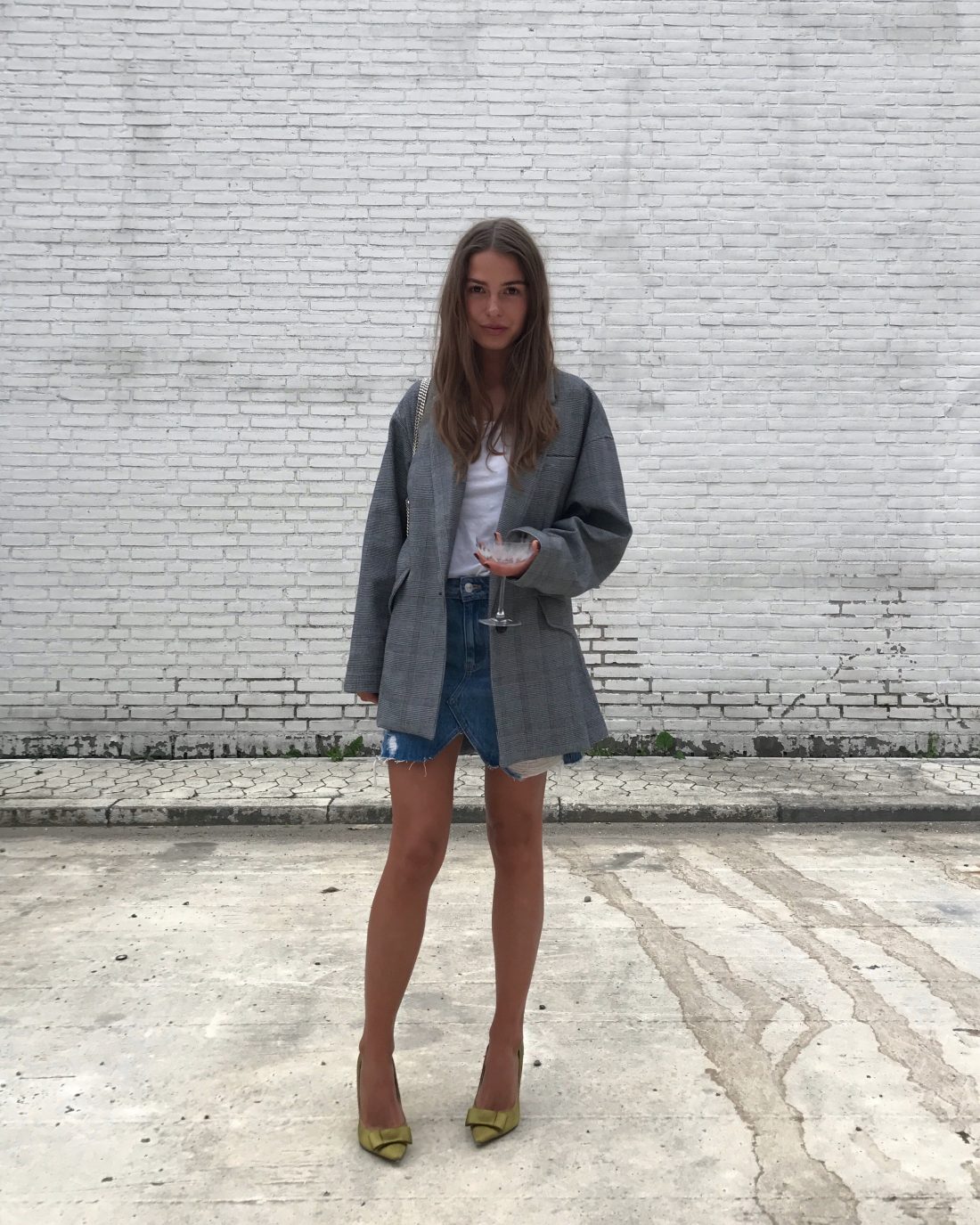 AFFILIATE:  oversized blazer ZARA  t-shirt WEEKDAY
denim skirt ZARA  satin pumps ZARA  bag JIMMY CHOO
I finally made it through Copenhagen Fashion Week. After a whole week of preparation, shows, socialising and drinks. I must confess that I'm pretty tired… But happy of course and today I will update you on all my outfits during FW.
I was wearing this (very on budget) outfit at the Dansk Magazine x Lala Berlin dinner party, which was my last event of the week on Friday.
I don't always wear super expensive outfits… I just wear what I feel like wearing.
Hope you all had a wonderful weekend