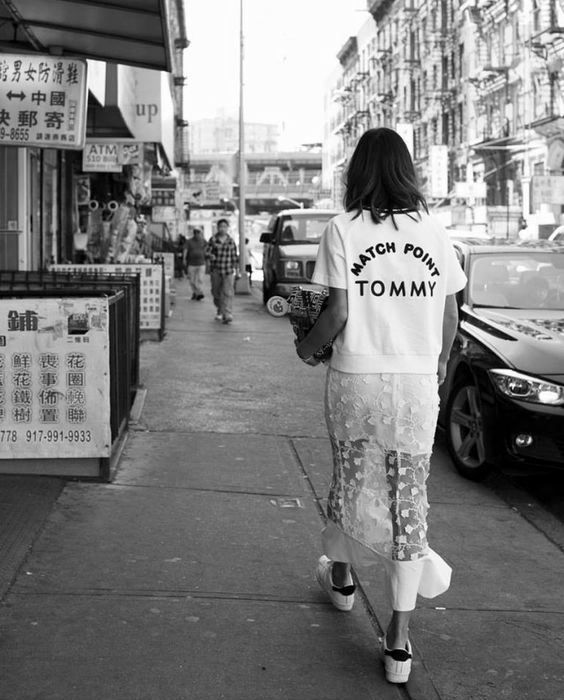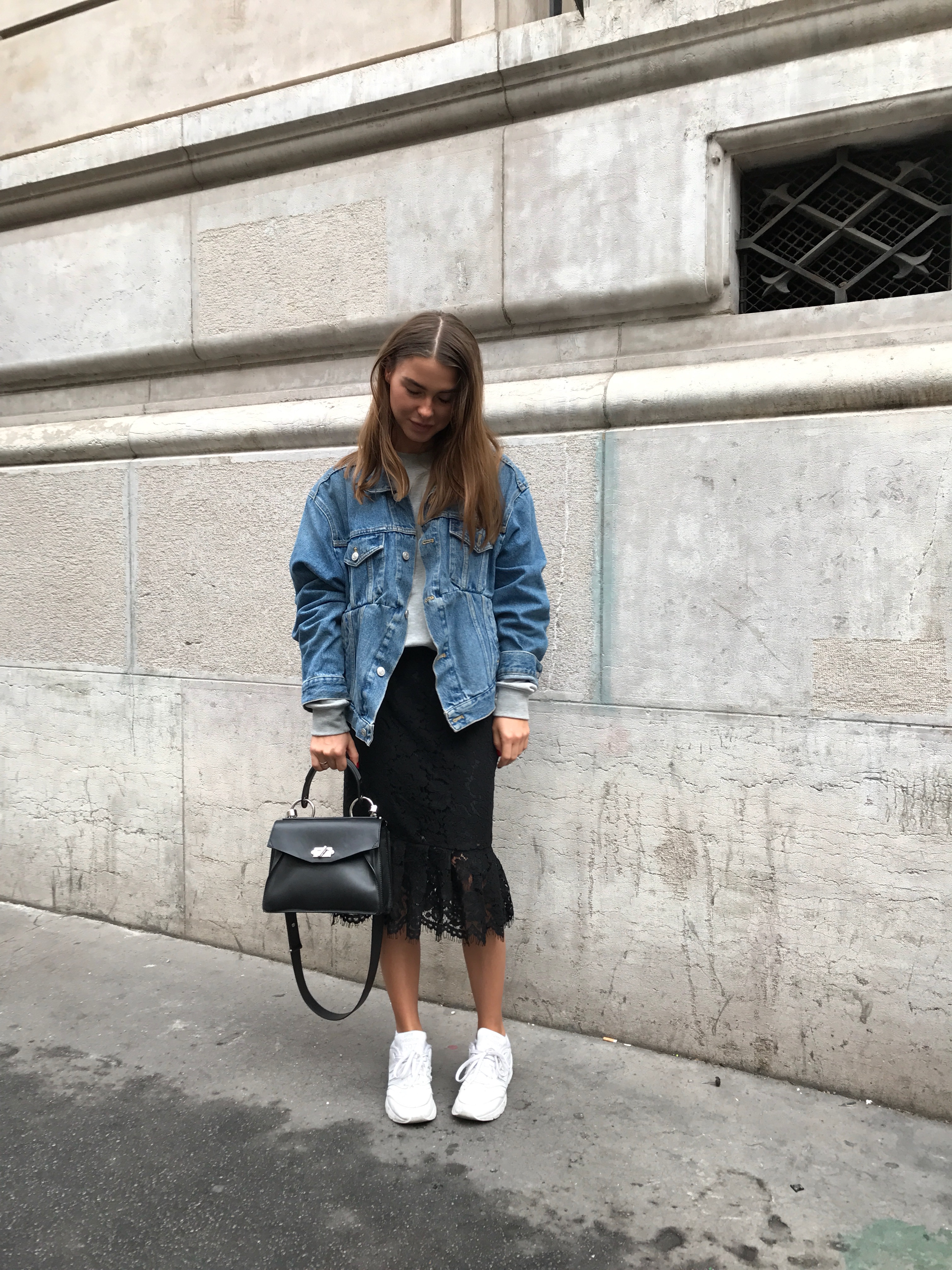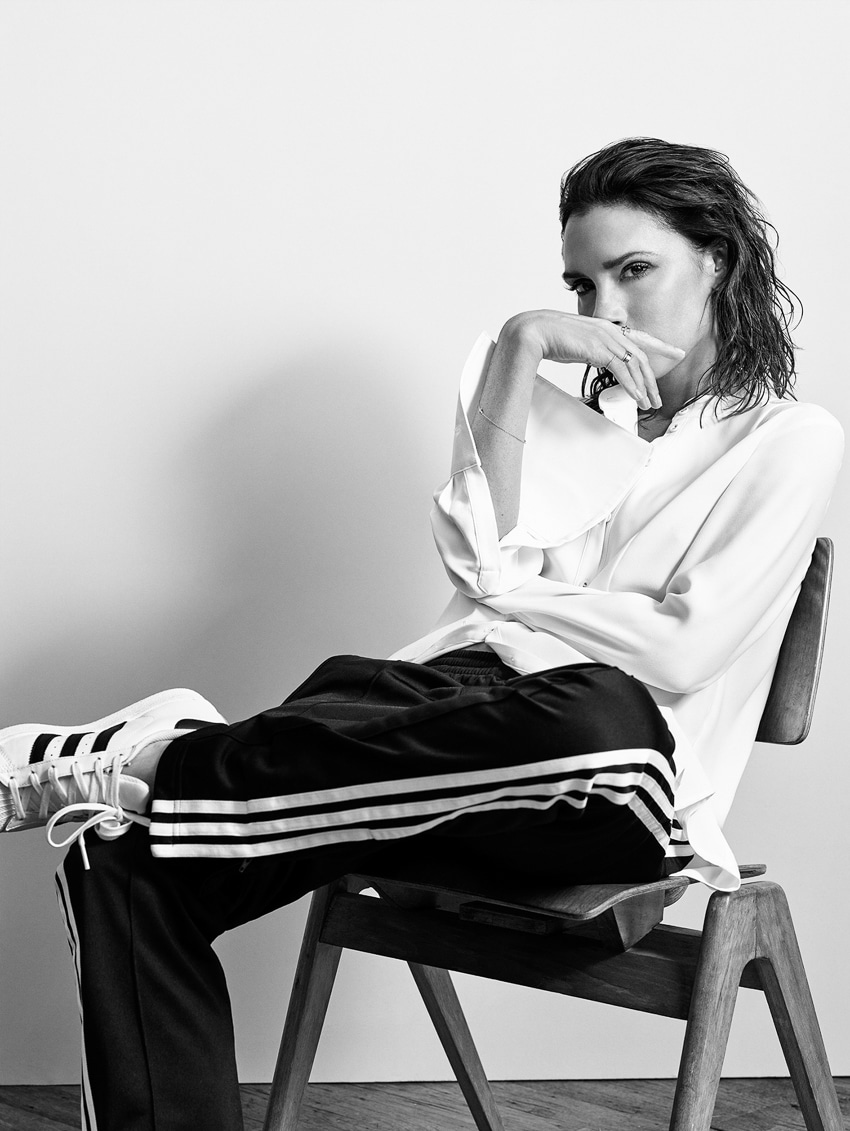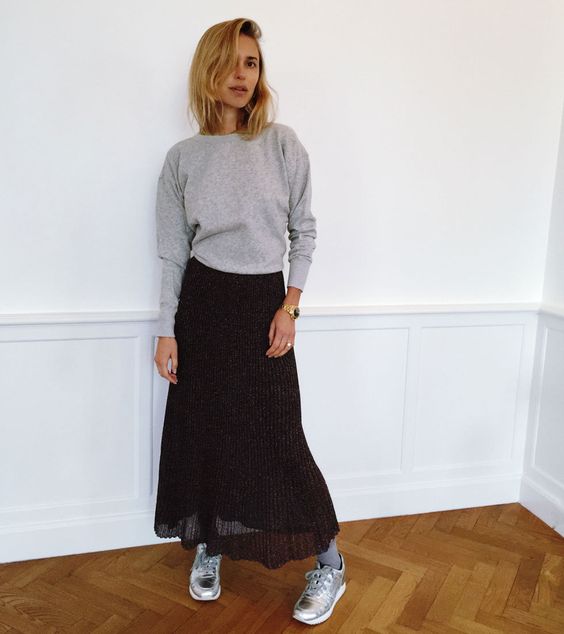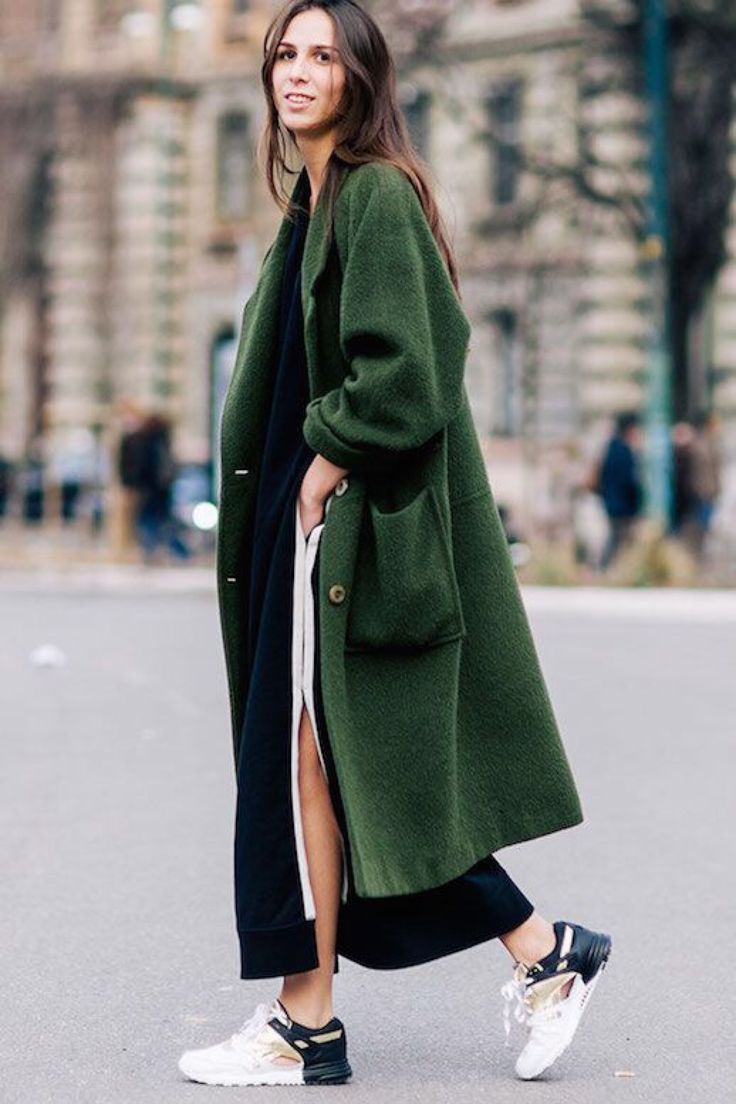 Photo source: ELLE UK, Pernille Teisbæk, Song Of Style & Shot by Gio
There is no doubt that sneakers have become a thing, also at front row during fashion week.
Sneakers are definitely a Scandi thing, and you won't be walking the streets of Copenhagen
without spotting sneakers in a second. They are comfortable, practical and we just love them!
Styling options are endless. Take a look in the Gallery.
One of you requested a flat shoe shopping guide, and I love when you come with ideas for my next post.
The reason that I haven't been so active here on the blog is that I have been soo busy for the last couple of weeks. During Fashion Week you run from show to show and when I finally got home, I had to answer a thousand emails plus taking meetings during the daytime. I hope to find more time to post on the blog soon! Also, I'm going to Paris this Saturday and stay until October. I am going with my boyfriend first,
who meet me in Paris just before Fashion Week. After I meet with my photographer Armin, whom I will shoot with between shows.
So stay tuned!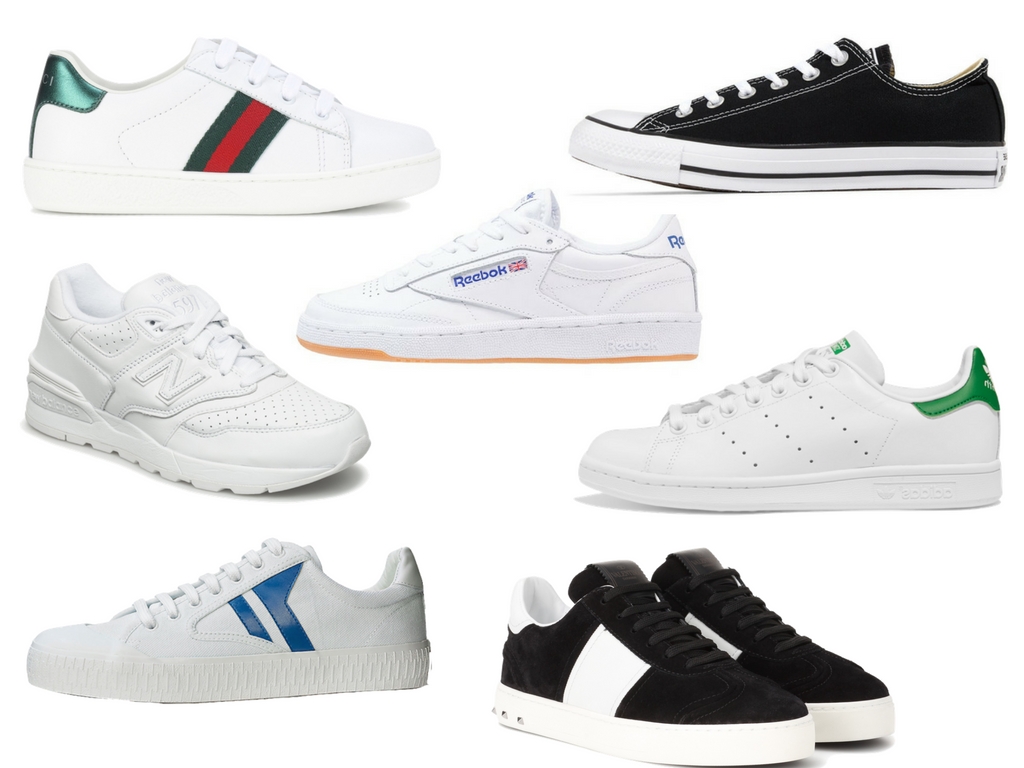 AFFILIATE/REKLAME LINKS (from left to right):
sneakers with stripes GUCCI  low rise in black CONVERSE
chunky with sneakers NEW BALANCE  classic white with blue font REEBOK  stan smith green ADIDAS
white canvas with blue CÉLINE  black suede sneakers VALENTINO